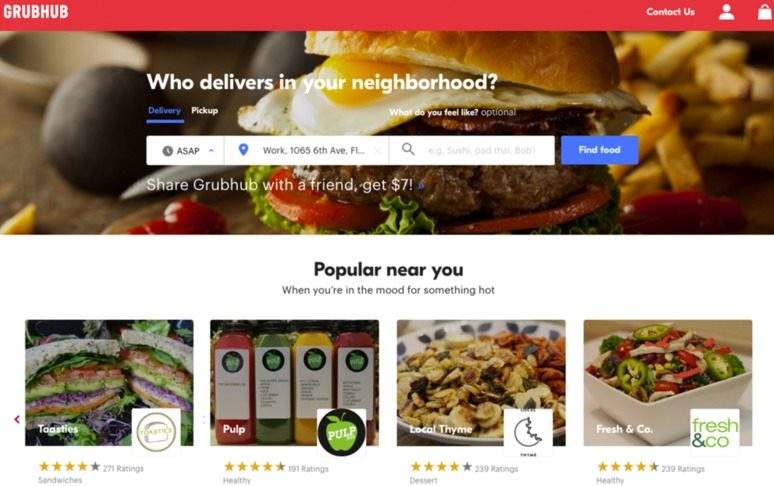 US online and mobile food-ordering service GrubHub has extended its partnership with technology company Foursquare to serve more customers across the nation.
The new expanded partnership will allow Foursquare City Guide app users to order from nearly 57,000 local Grubhub restaurants, which are added to Foursquare's online platform and mobile app.
Foursquare Consumer Products senior director Marissa Chacko said: "Foursquare City Guide is all about delighting users by suggesting new restaurants and providing rich information like photos, tips and ratings to help them find the best experiences, whether at home or abroad.
"Adding Grubhub directly into the app makes it easier for our community to take a night off, while still enjoying the best local restaurants they can find."
As part of the extended partnership, Foursquare and Grubhub have combined their data to help diners explore local dishes and restaurants.
Foursquare's City Guide and Foursquare Swarm apps will highlight the best restaurants known, based on taste data, for the most ordered dishes across major US cities revealed by Grubhub data.
Grubhub chief technology officer Maria Belousova said: "Grubhub is always looking for ways to make it easier for people to browse the best and broadest set of restaurants and order the food they're craving.
"Adding Foursquare's location intelligence to Grubhub's database of hundreds of millions of takeout orders created unparalleled opportunities to find ideal matches between diners and restaurants across the country."
Grubhub has more than 80,000 restaurant partners in nearly 1,600 US cities and London, with brand portfolio including Seamless, Eat24, AllMenus and MenuPages.
More than 50 million people use the Foursquare City Guide and Foursquare Swarm apps and websites. Foursquare also provides location data for Snapchat, Apple, Uber, Twitter and 125,000 other developers.