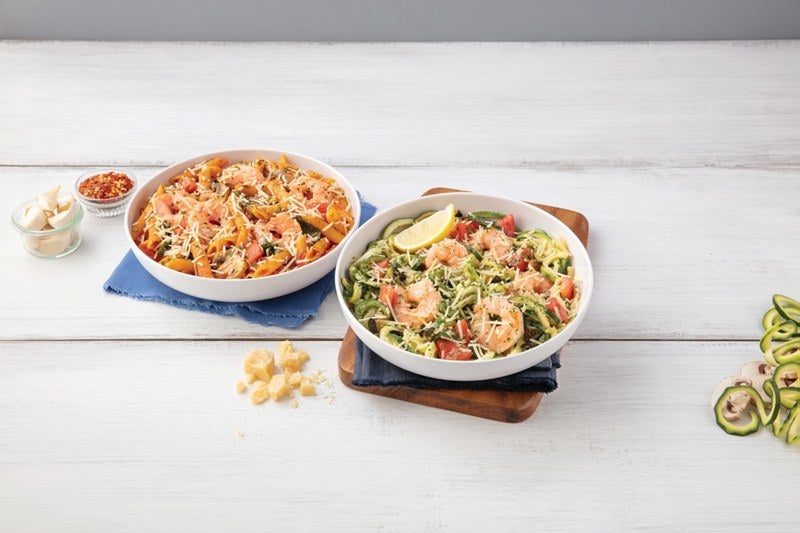 US-based fast-casual restaurant chain Noodles has expanded its menu with the launch of two items that feature shrimp, with zucchini scampi and penne rosa.
Available for a limited time as part of the company's Zoodles portfolio, zucchini shrimp scampi features scampi sauce, roasted courgette and Roma tomatoes. It is topped with Parmesan cheese, parsley, and fresh lemon.
Penne rosa with shrimp is made using noodles, spicy tomato cream sauce with shrimp, mushrooms, Roma tomatoes, spinach, and Parmesan cheese.
Noodles & Company executive chef Nick Graff said: "The new zucchini shrimp scampi, available for a limited time, has a tangy, bold flavour and is chock-full of fresh vegetables with vitamins A, C and K.
"Zucchini shrimp scampi has a tangy, bold flavour and is chock-full of fresh vegetables with vitamins A, C and K."
"We continue to innovate at Noodles by creating exciting global flavours combined with better-for-you ingredients, which provide tasty and healthy options for any of our guests."
Established in 1995, Noodles & Company offers noodles in a range of flavours, including Wisconsin mac and cheese, and Zoodles. The company currently operates more than 450 restaurants and has 10,000 employees.
In October last year, Noodles launched two new limited-time-only menu items, zucchini spicy peanut saute, and zucchini truffle mac.
Zucchini spicy peanut saute is a blend of courgette noodles, spicy, peanut-flavoured sauce, grilled chicken, broccoli, carrots, snap peas and cabbage. It is topped with peanuts, black sesame and coriander.
Zucchini truffle mac features courgette noodles, the company's cheese sauce, black truffle, roasted mushrooms, Parmesan cheese and toasted breadcrumbs.