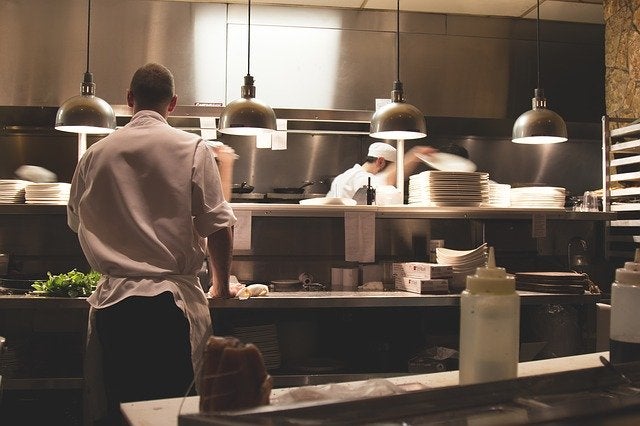 The National Restaurant Association of India (NRAI) has sought a relief package from the government for the industry in the wake of the Covid-19 lockdown to combat the spread of coronavirus.
In a letter to the NITI Aayog CEO Amitabh Kant, NRAI president Anurag Katriar said that despite honest intent, businesses do not have resources to pay salaries to employees.
Katriar stated in the letter: "Our priority is to ensure employees do not face financial issues as we fear that it may end up giving birth to larger social problems." 
According to NRAI, the restaurant industry employs over seven million people and has an annual turnover of Rs4tn.
NRAI has suggested an unemployment pay cover to all employees under Employees' State Insurance Corporation Act till the end of lockdown, and 50% till March 2021 — which they said can be a mix of cash and food grains.
Katriar added in the letter: "We reckon that our business will take anywhere between six and 12 months to gain any respectable traction in the post-Covid-19 era. We, therefore, request you to extend the support to the extent of 50% salary for these employees for the entire financial year ending March 2021."
The association also recommended that the benefit of provident fund (PF) contribution scheme should be extended wherein the state bears the PF contribution of both employees and the employers, to companies employing up to 1,000 persons.
NRAI stated: "With a view to help the finances of its employees, NRAI also recommends enhancing the withdrawal limit from PF up to six month's gross salary with a max cap of Rs300,000."
NRAI has also requested Niti Aayog CEO Amitabh Kant that licence renewals, permits and registrations be put on hold for six months. 
 The letter added: "It is a matter of our survival; and we surely cannot survive without your active and immediate support."