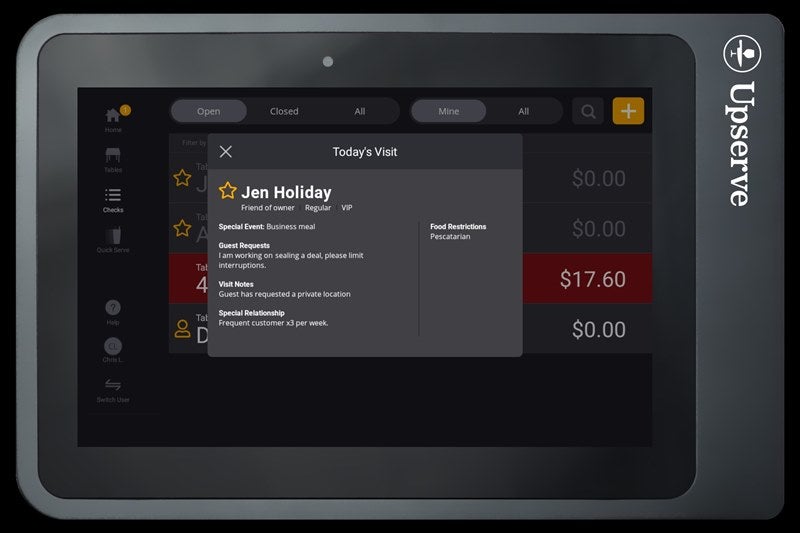 Online restaurant reservations platform OpenTable has partnered with full-service restaurant management platform Upserve to integrate both platforms.
As part of the deal, OpenTable's GuestCenter operating system and Upserve's restaurant point-of-sale system will share data and guest insights in real-time between both platforms to help restaurants personalise their service.
The integrated platform will allow restaurants to view diner insights such as dining preferences and dietary restrictions, enabling them to offer enhanced service.
Operators can enhance daily shift prep reports from Upserve by using the guest and reservation details, and create checks automatically in POS systems when a guest arrives to the host stand, streamlining the process and communication across restaurant staff.
Companies can also know the progress of every table in real-time by using OpenTable's GuestCenter.
OpenTable chief technology officer Joseph Essas said: "Our partnership with Upserve is the latest example of how we combine guest, reservation and spend data to help restaurants take hospitality to the next level.
"Real-time data lets restaurants improve every part of service, from the host stand to the kitchen, and create more memorable experiences for their guests."
Upserve chief executive officer Sheryl Hoskins said: "This combined data resource gives management and staff the ability to retrieve guest details at the POS, providing a VIP experience with every reservation.
"OpenTable is the industry leader in the online and mobile reservation space, and we're proud to bring more resources to our customers that help them elevate hospitality with every reservation."
Craft House executive chef, Upserve and OpenTable customer Blake Mellgren said: "We immediately noticed an improved service flow from the front of the house to the back of house. Having valuable guest information right on the POS has helped servers deliver a personalized experience and create a better connection with guests."
In March this year, Upserve expanded its portfolio with two new products, Tableside Mobile point-of-sale (POS) and a suite of labour-management tools Workforce.
Tableside mobile POS allows restaurant operators to serve customers with increased turn times, and make more interaction with guests.
In January this year, Hard Rock International (HRI) partnered with OpenTable to enhance the hospitality experience across its US and European locations.