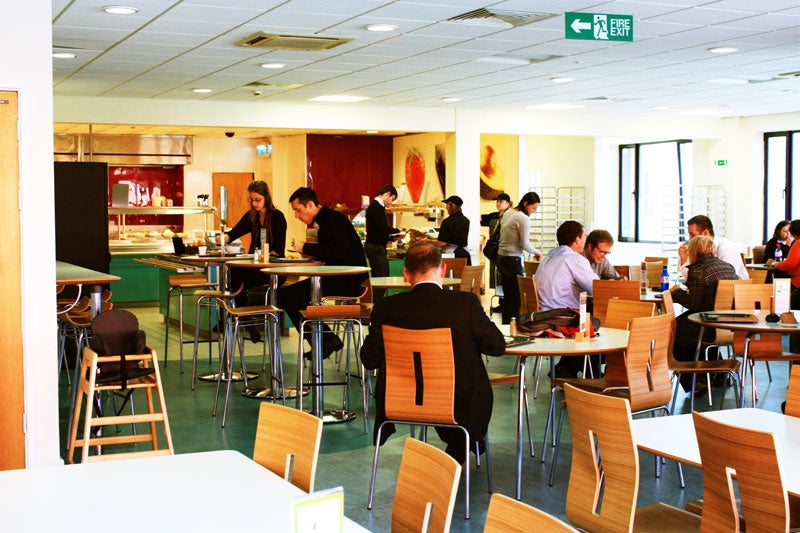 82% of UK employees will buy meals more often from their workplace canteen or restaurant with order ahead technology according to a report from Omnico.
Global customer engagement technology company Omnico and The Caterer magazine conducted research that saw participation of 750 employees across the UK.
The report found that 52% of respondents agreed that they will use order ahead service every time.
Around 29% said they will use it some of the time and 37% would make two or more extra visits per week if they are allowed order ahead.
According to the study, 58% of respondents agreed to visit workplace canteens at least once more in the week when they are allowed to access ordering ahead capability as well as make payments via apps, touch-screen kiosks, wearable devices and phone-scanning.
70% of the respondents are willing to visit more frequently when they are offered a personalised loyalty programme that could be accessible via any channel.
Furthermore, customers are willing to increase their number of visits each week if they are provided with the option to redeem their loyalty points against future purchases.
Omnico CEO Mel Taylor said: "Our research makes clear that UK employees will visit and spend more if canteens and workplace restaurants offer an experience that is quick, easy and genuinely personalised, whether online, via smartphone, kiosk or at the checkout.
"Time is precious to employees – we found that 61% do not visit their in-house restaurant more often because they can't face queuing."
In addition, the study identified workplace canteens or restaurants can increase visit frequency by an average 1.18 extra days per person each week by eliminating queues and making ordering and payment easy across all channels.
Taylor added: "Smooth integration of technologies is essential to make the workplace cafeteria the number one choice for employees. As our research shows, if implemented properly it can substantially increase revenues.
"We know, for example, that with ordering ahead, the average value of an order is 18% higher than normal. When diners use kiosks, operators have great opportunities for up selling, especially if they have the solution to personalise recommendations. What is essential is having the technology to bring it all together."