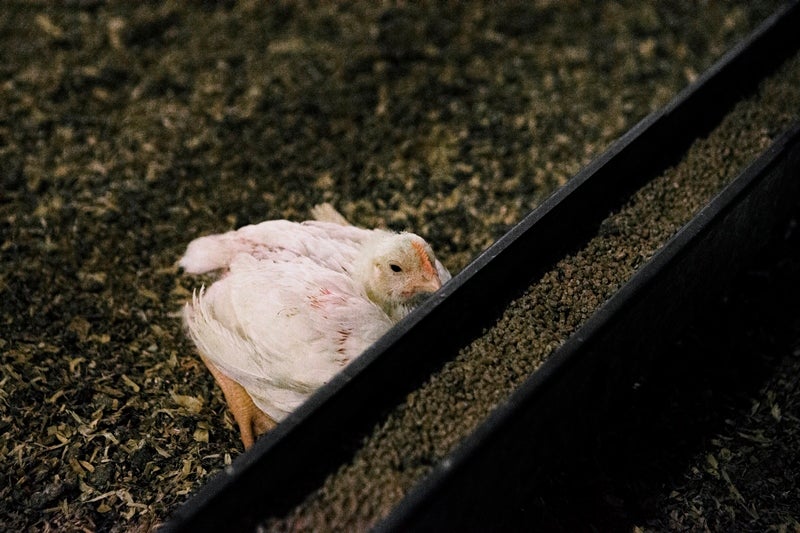 Animal protection organisations Animal Equality, Open Cages and The Humane League UK have accused US fast-food sandwich restaurant chain Subway of causing animal suffering.
The three UK organisations have called on the fast-food chain to act immediately and stop the suffering of chickens raised for meat.
Due to harsh conditions on typical UK chicken farms, birds are prone to health problems such as lameness, deformities and heart attack, resulting in death prior to slaughter.
The organisations say that the chain has not yet implemented higher animal welfare standards or signed up to any commitments.
However, it continues to promise customers that its food offerings are of high quality, produced sustainably and with high ethical standards.
Open Cages CEO Connor Jackson said: "Subway is seriously misleading their customers on animal welfare. As a leading animal protection organisation, we can assure that the conditions Subway chickens live in are horrific and outdated – and not 'high standard' as they claim. With competitor giants like KFC committing to better welfare, there is no excuse for Subway to continue allowing such suffering."
"Along with Animal Equality and The Humane League, we are therefore forced to inform their customers directly with the launch of this campaign, with the hope that Subway will make the right decision and sign the Better Chicken Commitment. Their customers will not stand for animal cruelty."
Recently, Leon, Wahaca and KFC have joined the Better Chicken Commitment.
More than 42,000 franchise restaurants are currently associated with Subway across the globe.