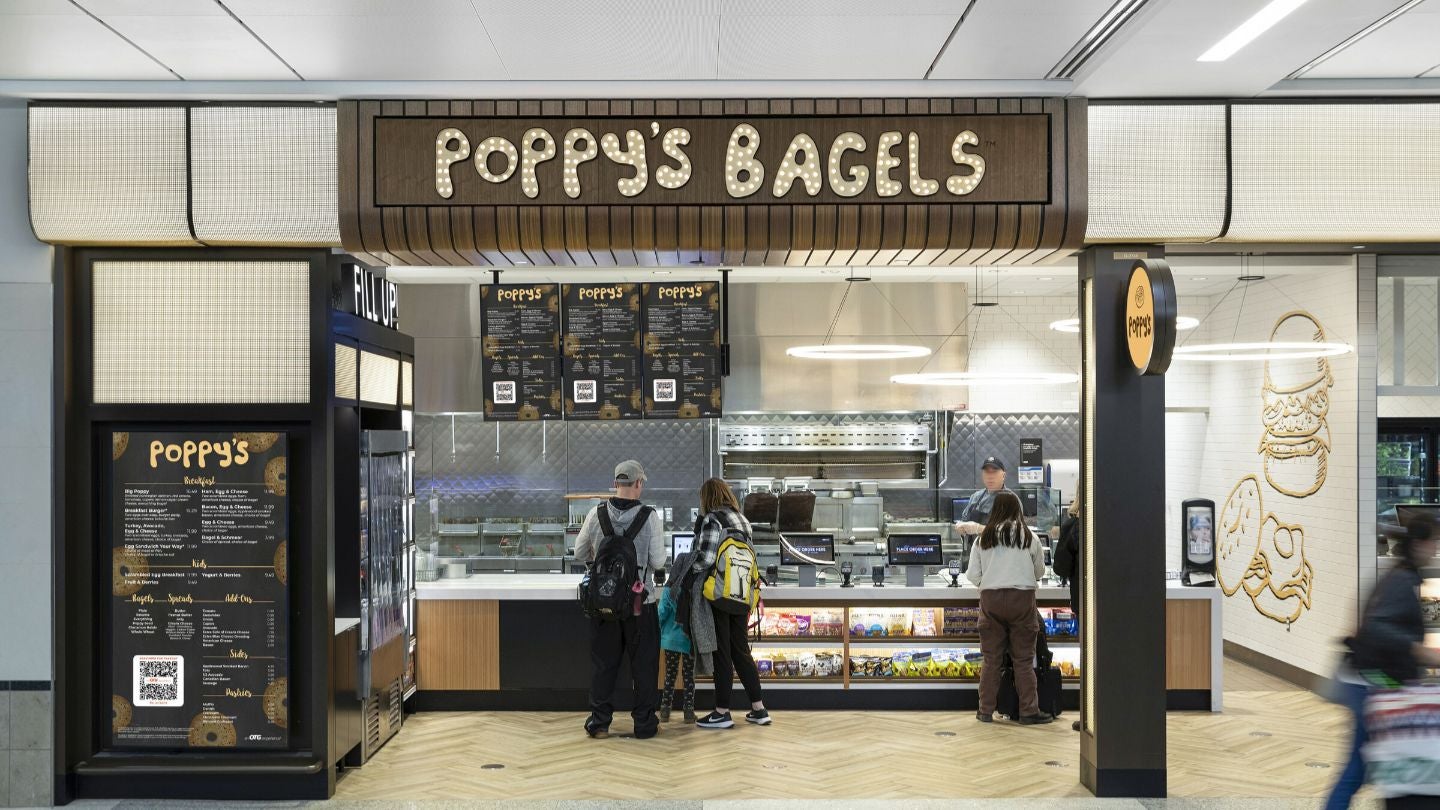 Airport restaurants and food halls operator OTG has launched four concepts at Minneapolis-St Paul International Airport (MSP) in Minnesota, US.
This follows its overhaul of Concourse G, which added over 43,000ft² of dining and retail programmes along with locations for both Cibo Express Gourmet Markets and Starbucks.
Poppy's Bagels & Custom Burger offers two fast-casual dining experiences, with the Poppy's Bagels breakfast concept providing New York-style bagels and homemade spreads.
After 10:30am, the Poppy's menu, kitchen staff, ordering experience and visual identity will transform to OTG's all-day dining concept, Custom Burger.
Custom Burgers provides bacon double cheeseburgers, Impossible meat vegan patties and a local MSP burger with cheese curds, all served with signature crinkle-cut fries.
A reimagined Mill City Tavern offers a newly designed 4,500ft² dining area that overlooks the MSP airfield. It features fresh local produce, with a wild rice-crusted walleye, fried cheese curds, roasted cauliflower, among others in the menu.
Meanwhile, Crisp & Green will cater to the healthy fast-casual segment with dishes such as grain bowls, salads and smoothies.
The expansion of OTG will be powered by its flo Xgen technology, which allows one to place orders via a mobile platform across all OTG restaurants, retail markets and food halls, and supports contactless transactions.
OTG CEO Rick Blatstein said: "We're excited to continue our expansion at MSP by introducing new concepts that are a direct reflection of Minneapolis' thriving local restaurant scene and employ a forward-thinking approach to optimising the terminal space."