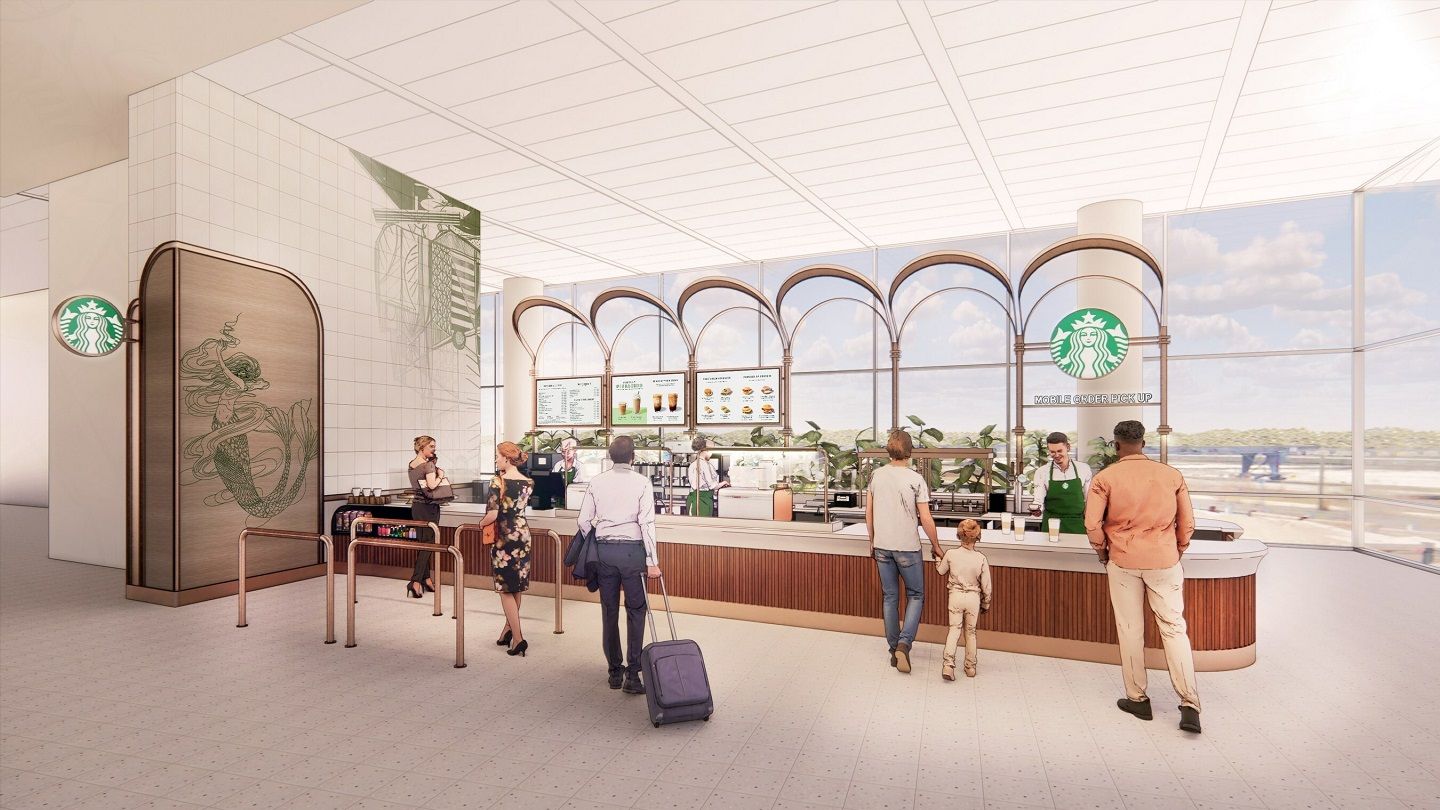 New York-based hospitality group OTG is set to open two new food and beverage concepts at Denver International Airport's United Airlines Concourse B-East, next year.
OTG will open Sunset Loop Bar & Grill and a new Starbucks, along with a store selling locally sourced products and prepared foods.
The Sunset Loop Bar & Grill will offer all-day dining with health-conscious cuisine.
The items on the menu will be prepared using locally sourced ingredients. The centrepiece of the restaurant will be its bar with more than 30 seats.
Travellers can indulge in signature cocktails inspired by the city, as well as a rotating menu of locally made craft beers.
Anchored to the restaurant will be a Starbucks whose design has been inspired by the natural rock formations found in the Colorado mountains.
The store has mobile ordering options, enabling travellers to place coffee orders in advance.
Additionally, there will be a 67ft-long market that will sell locally sourced products and prepared foods for travellers.
OTG CEO Rick Blatstein said: "OTG is passionate about introducing new culinary concepts that echo the airport's sense of place and serve as a true extension of the community's food scene. We are excited to partner with local community organisations and celebrate the chefs, farmers, brewers and purveyors that have turned Denver into the mecca of culinary innovation that it is today.
"Coupled with OTG's technology innovations, we're confident that Concourse B-East will be both a seamless and enjoyable experience for travellers and employees alike and assist Denver International Airport with its goal of serving 100 million annual passengers."
The dining concepts will be powered OTG's flo Xgen technology through which customers can place their food and beverage orders using a mobile platform across all of its restaurants and retail markets.
Payments can be made using a credit card, Google Pay, Apple Pay, Venmo, PayPal or their United Airlines miles.