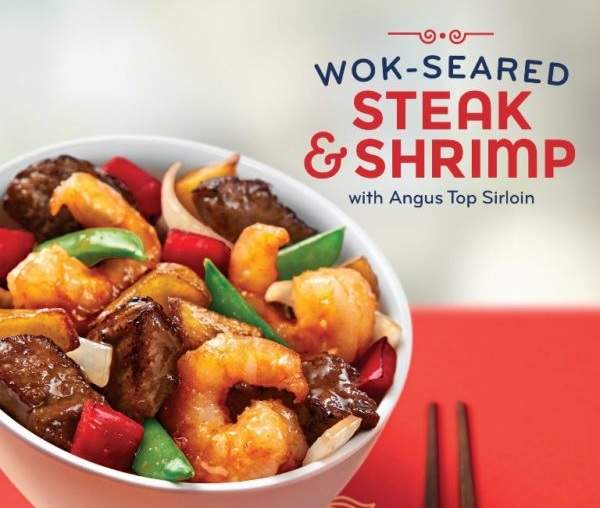 US-based restaurant chain Panda Express has launched Wok-Seared Steak and Shrimp, its latest menu item that brings premium Angus top sirloin steak and shrimp in a steakhouse dish.
The limited-time offering is claimed to feature premium ingredients, potatoes and seasonal hand-cut vegetables, such as red bell peppers, sugar snap peas and yellow onions. All ingredients are then wok-tossed in a slightly spicy Chinese-inspired steak sauce.
Panda Express culinary innovation director and chef Jimmy Wang said: "Wok-Seared Steak and Shrimp is unlike any item our guests have tasted before at Panda Express.
"Marrying the Chinese wok with the American steakhouse experience, two culturally significant culinary staples, resulted in a dish reminiscent of celebratory steak dinners enjoyed with friends and family, while still offering the bold flavor that makes it uniquely Panda."
Panda chefs wok-sear each part of the dish to create a mix of caramelisation and charring. As the latest addition to Panda's better-for-you WokSmart menu, Wok-Seared Steak and Shrimp offers 19g of protein and 230 calories per serving
The dish can be ordered online, through the Panda Express mobile app or at any of its outlets until 7 August.
Panda Express offers recipes including Original Orange Chicken, SweetFire Chicken Breast, Honey Walnut Shrimp and Shanghai Angus Steak.
Set up in 1983, Panda Express currently has over 2,000 locations in the US, Puerto Rico, Guam, Guatemala, Canada, Mexico, Dubai, Saudi Arabia, Korea, and Japan.
Panda Express is part of the family owned and operated Panda Restaurant Group.