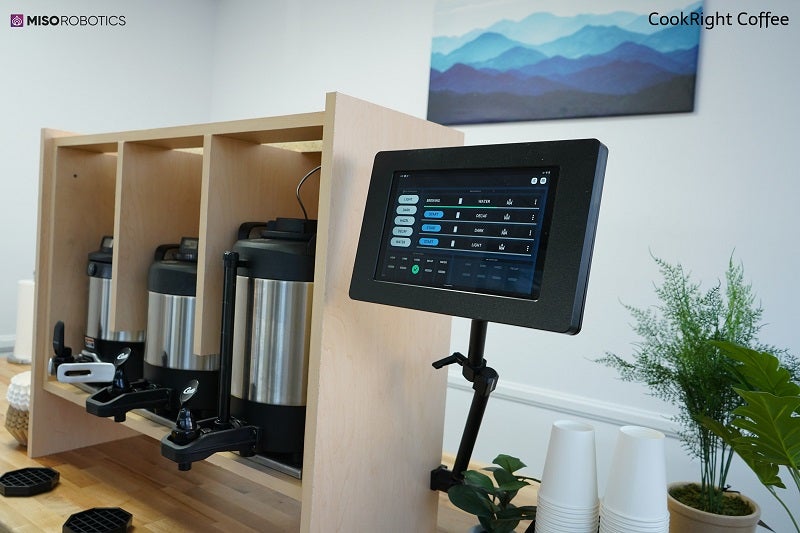 US-based fast-casual restaurant chain Panera Bread is testing Miso Robotics' new automated coffee brewing system, called CookRight Coffee.
Panera Bread, which has 2,121 restaurants, is currently piloting the CookRight Coffee technology at two restaurants.
The firm's move is seen as part of a wider shift in the restaurant industry toward embracing automation, as several restaurants are struggling to find workers amid rising labour costs, reported CNBC.
For instance, McDonald's launched testing of automated drive-thru orders last year, while Chipotle Mexican Grill announced plans to pilot a Miso-made robot to make tortilla chips in March.
Miso Robotics, which was founded in 2016, has many fast food partners in its portfolio, including Inspire Brands.
The startup has crowdfunded more than $50m from venture capital firms, restaurant chains and other investors.
Currently, it is in the midst of a Series E round, which would take its valuation to around $500m.
Designed to improve the coffee monitoring process, the CookRight Coffee system removes the need for manual coffee urn checks and offers precise insights into coffee volume and temperature.
This will enable Panera staff to brew a new batch accurately and at the right time, which in turn helps to keep coffee fresh and hot for guests.
CookRight Coffee supports Panera's Unlimited Sip Club membership, which enables subscribers to drink unlimited coffee and tea for $8.99 a month.
Panera senior vice-president and chief digital officer George Hanson said: "Panera has a long history of tech innovation in service of meeting the needs of our guests and associates when they walk through our doors each day.
 "CookRight Coffee is a game-changer when it comes to convenience and operational efficiency, and we are extremely excited to take our coffee station into the future with Miso Robotics."
In the weeks to come, the chain will make a decision on the pace and scale of expanding the system to other locations. Panera owns almost 50% of its US cafes, while franchisees operate the remaining 1,200 restaurants.