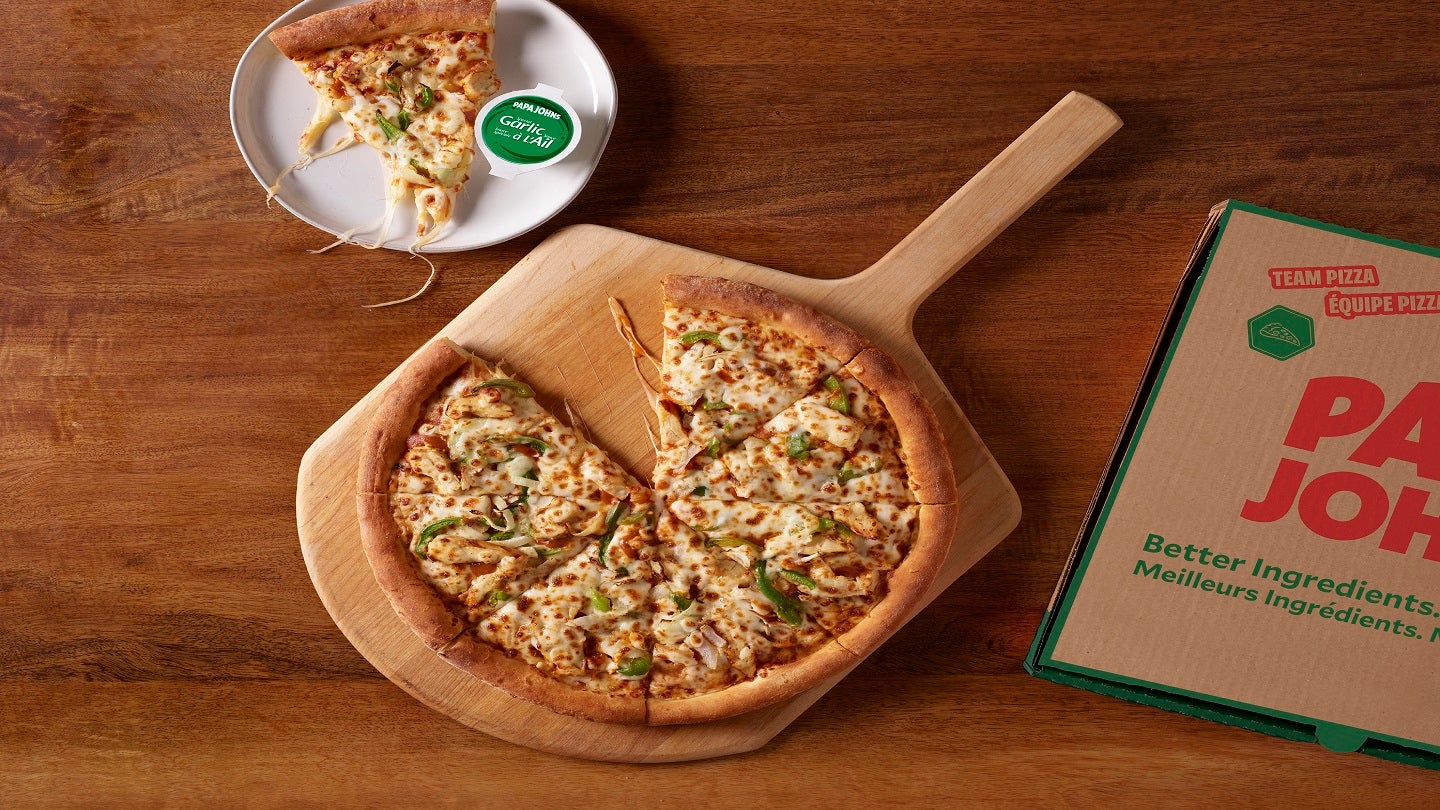 Papa Johns Canada has unveiled its latest menu innovation called Butter Chicken Pizza, which will be rolled out exclusively for its Canadian operations.
From 22 May 2023, Butter Chicken Pizza will be available across all its restaurants in Canada.
Papa Johns Canada Menu Strategy and Calendar Planning vice-president Kimberly Bean said: "At Papa Johns, we are always looking for new ways to bring customers something different.
"With the Butter Chicken Pizza, we have taken one of Canada's most-loved foods and given customers the chance to experience the taste in a crave-worthy and exciting new way."
The restaurant company claims that the new pizza is the most savoury menu item that it has introduced.
The new Butter Chicken Pizza is claimed to be made with the 'Better Ingredients. Better Pizza' promise, and is prepared using Papa Johns' fresh, never-frozen original dough and topped with sweet sauce, and then loaded with seasoned chicken, crunchy green peppers, and onions.
The new pizza follows the company's other innovations in the menu such as the Crispy Parm Pizza, Epic Stuffed Crust, NY-Style Pizza, Papa Bowls and Papa Bites.
Last month, Papa Johns International extended its partnership with PJP Investments Group to open 650 restaurants in India over the next decade.