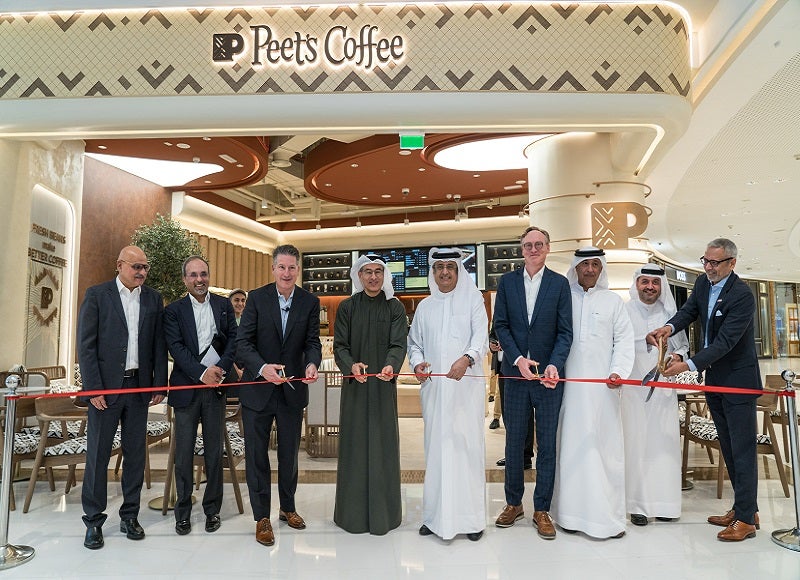 US-based café company Peet's Coffee has expanded its footprint in the Middle East with the opening of its first coffeebar location in Dubai, United Arab Emirates (UAE).
The location was opened in collaboration with Americana Restaurants, one of the largest multi-brand restaurant operators in the Middle East and North Africa (MENA) region.
Americana Restaurants is the region's master franchisee of brands that include KFC, Pizza Hut, Hardee's, Krispy Kreme, Baskin Robbins, Wimpy and TGI Friday's.
Peet's Coffee and Americana Restaurants entered an exclusive master franchise agreement last year.
Americana Restaurants CEO Amarpal Sandhu said: "We are delighted to launch Peet's in the GCC, where the love of coffee is shared by millions of consumers.
"Peet's devotion to the art and science of brewing the most flavourful cup of coffee is exceptional, and we are excited to expand the brand to new GCC markets this year."
The new Peet's coffeebar has opened at The Dubai Mall. It features a Discovery Bar, which invites patrons to take a personalised coffee journey through custom cups, tasting flights and full sensory, experiential courses led by Peet's roasters and baristas.
The location will also offer a menu of regional desserts as well as freshly baked pastries to its customers.
Peet's Coffee president Eric Lauterbach said: "The international coffee market is strong and growing as a new generation of coffee drinkers demands superior beans, technique and ingredients.
"This trusted, strategic partnership with Americana will bring better coffee to the fast-growing GCC (Gulf Cooperation Council) region."
In 2017, Peet's opened its first coffeebar in China. The company currently operates more than 370 coffeebars across the US and China.