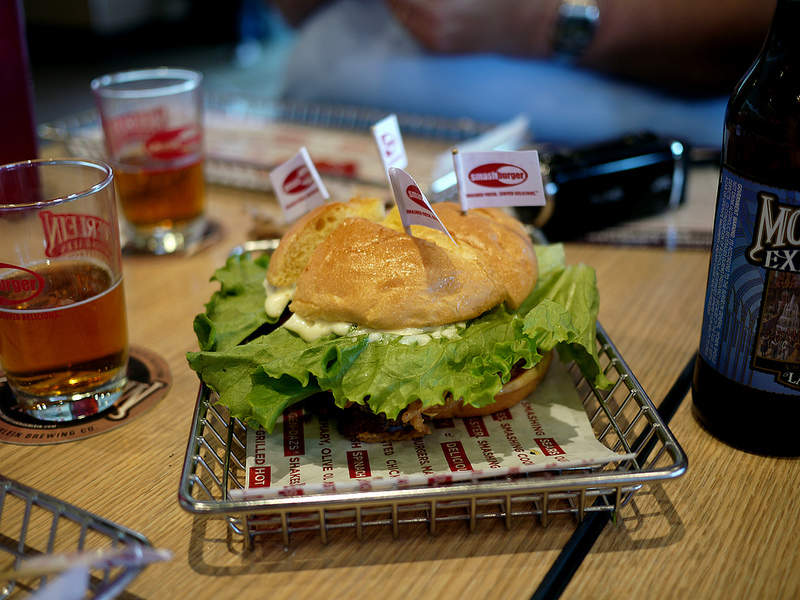 Philippines-based foodservice network Jollibee Foods Corporation (JFC) is set to acquire an additional 45% stake in American fast-casual burger restaurant chain Smashburger for $100m.
The deal will increase the Asian food service company's ownership in Smashburger to a majority stake of 85%.
JFC will leverage Smashburger's experience and marketing strategies to gain a stronger foothold in the US market.
A 40% ownership in Smashburger was purchased by JFC for an enterprise value of $335m in October 2015.
Smashburger CEO and co-founder Tom Ryan said: "Jollibee has been an invaluable strategic partner to date. Our momentum in 2017 around improved guest experience, iconic and record-setting product launches, and innovative marketing provide JFC a tremendously strong brand to enter the North American market."
The burger restaurant chain's strategic partnership with JFC will allow it to continue to focus on existing and new markets, and bring their menu offerings such as burgers, fries and shakes to Southeast Asia.
Founded in 2007, Smashburger currently operates more than 360 corporate and franchise restaurants in 38 states and nine countries.
The brand's offerings include grilled or crispy chicken sandwiches, black bean burgers, fresh salads, signature side items and hand-spun Haagen-Dazs shakes.
In local markets, the burger chain offers locally inspired items such as the regional burger and sides, besides locally crafted beer.
Jollibee has global network operations in more than 3,799 stores, with its international footprint in the US, Vietnam, Hong Kong, Saudi Arabia, Qatar, Brunei and many more.