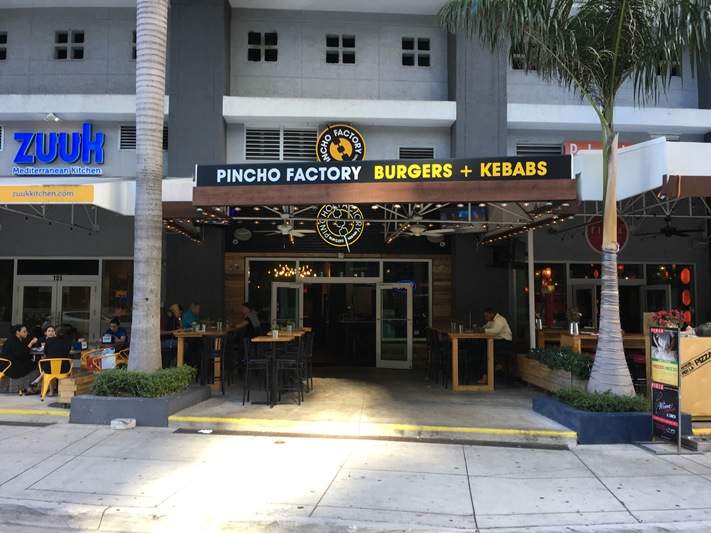 Latin American fast casual concept Pincho Factory has appointed Jim Mizes and Andy Howard to its board of directors.
Mizes is the CEO and president of Blaze Pizza while Howard is the CEO of Huey Magoo's Restaurant.
Pincho co-founder and chief executive officer Nedal Ahmad said: "It is a distinct honour to add these highly respected and valued members in the restaurant industry to our Board of Directors.
"Their leadership and extensive experience with emerging concepts in the competitive restaurant space will be invaluable as we enter our next chapter of growth."
Blaze Pizza is a US-based restaurant chain, which started business with two locations, currently operating more than 200 locations in the country under the leadership of Mizes.
He has 30 years of industry experience and held different management positions with Jamba Juice and Noah's Bagels before joining Blaze Pizza.
Mizes said: "From my first meeting with the Pincho founders, I've been very impressed with their energy, story and especially the quality and flavour of their food.
"Their authentic approach to Latin street food combined with their premium fast-casual approach makes it a truly unique concept that differentiates them within the restaurant industry. I look forward to leveraging my experience and insight as they chart their growth ahead."
With 40 years of experience in the restaurant space, Howard worked as CMO and executive vice-president of Wingstop.
Having started his career with Wendy's, Howard also held different leadership roles at Ranch One and Kenny Rogers Roasters.
Currently operating ten locations across South Florida, Pincho plans to open 100 locations nationwide in the next five years.