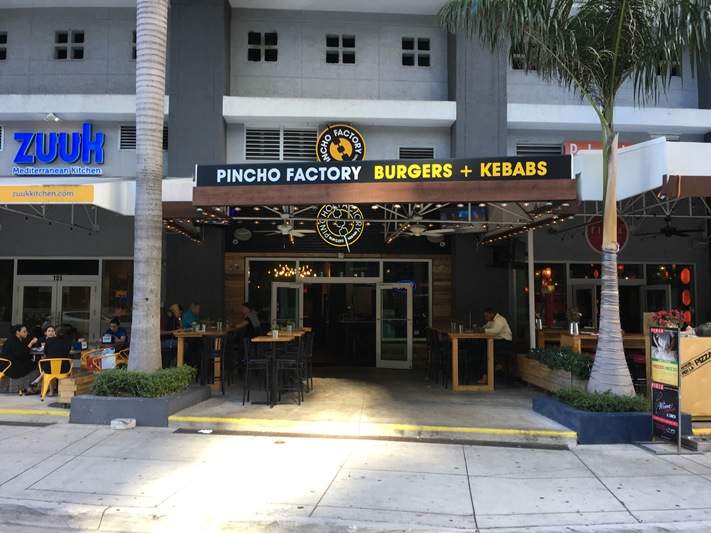 Latin American fast-casual concept Pincho Factory has named Jayson Tipp as its chief executive officer, effective immediately.
Tipp has expertise in consumer analytics, market strategy and development, and recently held the role of president within the company.
Prior to Pincho, he worked with Papa Murphy's International (PMI) as chief development officer, where he was responsible for the brand's franchise sales, real estate and technology.
Tipp also worked as the marketing senior vice-president at PMI and played a role in enabling the company post sales growth for 14 consecutive quarters.
He held various leadership roles in marketing, development, finance and strategy at Redbox, Potbelly Sandwich Works and Starbucks.
Tipp said: "I am honoured and humbled by the confidence and support offered to me by Otto, Nedal and the Pincho Factory team, and the opportunity to take on this leadership role for the Pincho brand.
"I am proud of the great brand already built by our team and the success we have built and will continue to build as a business."
In addition, Pincho has named co-founder and chief marketing officer Otto Othman as its executive chairman.
The company's current CEO and co-founder Nedal Ahmad will serve in a consulting role before assuming the role of a franchise partner.
Ahmad said: "Jayson is a seasoned executive with a broad range of experience leading teams in the restaurant industry.
"He is a critical thinker and in just a short period of time, has already played a role in shaping the future of our company. We are fortunate to have him as our next CEO at a very exciting time for our brand."
Based in Florida, Pincho Factory currently operates ten restaurants including five company-owned and five franchised locations across Florida. It offers pinchos, premium hamburgers and other hormone-free foods.
The restaurant chain also has plans to open ten locations in the Washington D.C., as well as 100 locations across the country over the next five years.