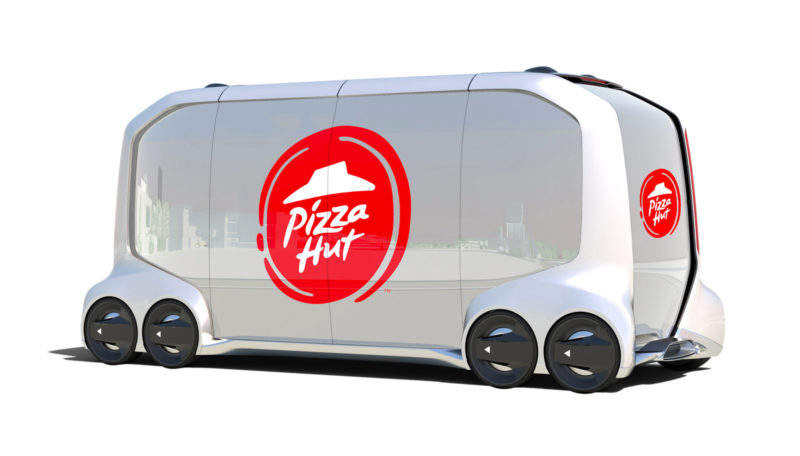 American fast food giant Pizza Hut has entered a new mobility service business alliance with automaker Toyota to develop an autonomous pizza delivery service in the future.
As part of the alliance, the companies are exploring whether Toyota's fully autonomous concept vehicle, e-Palette, could support Pizza Hut's delivery business.
The Yum! Brands-owned chain is also looking at options to develop e-Palette vehicle into a mobile kitchen to cook and deliver pizzas to customers.
The new mobility alliance also includes other partners such as Amazon, Didi, Mazda and Uber.
pizza hut US president Artie Starrs said: "In our ongoing and relentless pursuit to own and define the modern pizza experience for our customers, we are focused on technology-based solutions that enable our team members and drivers to deliver even better customer experiences."
In order to provide a better delivery experience, Pizza Hut has already launched several new initiatives such as a new delivery algorithm, new delivery pouches to keep pizzas up to 15 degrees hotter and a pilot test of beer and wine delivery in the US.
By 2020, Toyota's e-Palette Vehicle Concept is expected to be tested in several regions, including the US.
Furthermore, the companies will work to improve the existing driver/delivery ecosystem.
This year, a dual communication technology will be jointly tested in Pizza Hut delivery vehicles.
The tests will involve capturing data on driver patterns and behaviours that will be used to optimise the delivery safety and improve delivery operations.