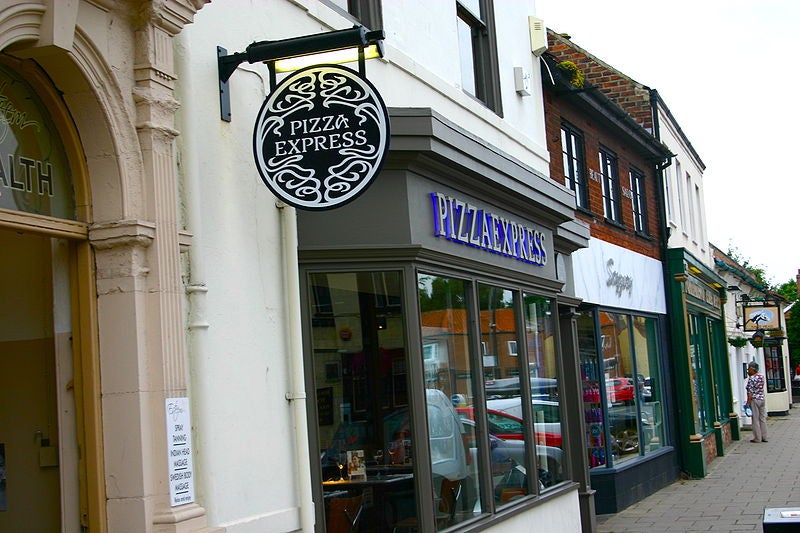 PizzaExpress has revealed plans to shut down 67 outlets in the UK as part of a restructuring process.
If implemented, the move will lead to a loss of approximately 1,100 jobs.
Owned by Chinese private equity company Hony Capital, PizzaExpress operates approximately 449 restaurants in the UK.
According to a Reuters report, the restaurant group has reached an agreement with its majority shareholder and some of its secured creditors to launch a company voluntary arrangement in the UK.
The move will reduce the company's external debt and it also involves divesting its business in China.
PizzaExpress said that its bondholders will acquire the company if it fails to receive a better offer from third parties.
Founded in 1965, PizzaExpress specialises in Italian cuisine. The company has approximately 600 outlets globally.
In 2014, Hony Capital acquired the company for £900m.
PizzaExpress had closed all its restaurants in the UK during the Covid-19 lockdown. Currently, approximately 166 outlets have resumed operations.
The company noted that customer demand has been encouraging at 60 outlets that reopened early last month.
PizzaExpress group chief finance Andy Pellington said: "While we have had to make some very difficult decisions, none of which has been taken lightly, we are confident in the actions being taken to reduce the level of debt, create a more focused business and improve the operational performance, all of which puts us in a much stronger position."