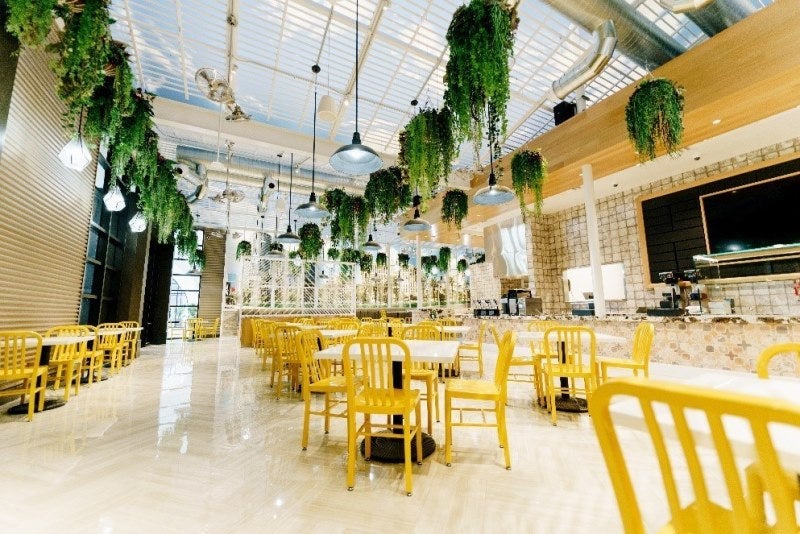 US-based cannabis company Planet 13 Holdings has secured all permits to open and operate two new restaurants in the country.
The two restaurants include Rickety Cricket Café and Purc Coffee Shop.
The combined space occupied by both the coffee shop and bistro/pizzeria is 4,500ft², which is capable of accommodating 130 to 150 guests.
Arizona-based restaurant and craft brewery chain Rickety Cricket is operating the bistro/pizzeria.
Planet 13 co-CEO Larry Scheffler said: "Planet 13 continues to raise the bar for exceptional cannabis experiences. Planet 13 gives Las Vegas visitors the ability to shop, eat, and recreate all in one luxurious cannabis-themed complex.
"The 3,000-plus visitors that walk into the Planet 13 Cannabis Entertainment Complex every day will now have the option to enjoy a coffee, delicious food and walk across the hall to experience the best cannabis dispensary in the world."
In addition, Rickety Cricket has signed a multi-year lease and a separate licensing agreement with Planet 13 for the new location.
As part of the deal, the brewery chain will pay a portion of its profit to Planet 13. Rickety Cricket currently operates three locations in Arizona.
Purc Coffee Shop is a greenhouse concept located in the Planet 13 Cannabis Superstore and Entertainment Complex in Las Vegas, Nevada. Customers can dine and have a range of artisanal caffeinated drinks at the location.
Planet 13 has cultivation, production and dispensary operations in Las Vegas.