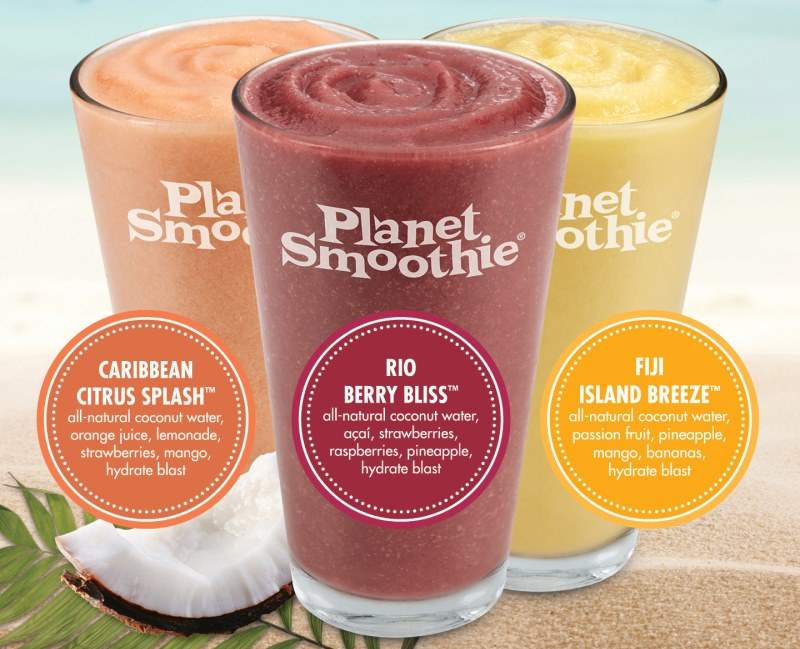 American chain Planet Smoothie has added a new line of drinks, Destination Hydration, to its menu that is available as a limited time offering through up to 2 September this year.
Destination Hydration line features coconut water and a Hydrate Blast supplement and is available in three flavours including Caribbean Citrus Splash, Rio Berry Bliss and Fiji Island Breeze.
Caribbean Citrus Splash is a blend of coconut water, orange juice, lemonade, strawberries, mango and Hydrate Blast. Rio Berry Bliss is made using coconut water, açaí, strawberries, raspberries, pineapple and Hydrate Blast.
Fiji Island Breeze is a blend of coconut water, passion fruit, pineapple, mango, bananas and Hydrate Blast.
Planet Smoothie Marketing Director Nicole Butcher said: "Our Destination Hydration Smoothies are what customers have been thirsting for.
"These fun tropical flavours will have you hooked, while the coconut water and Hydrate Blast work to help satisfy your hydration. One sip and you'll be dreaming of your own little vacation destination."
Planet Smoothie, a brand of Kahala Brands, currently operates 120 locations in more than 20 states across the US offering fruit smoothies and meal replacement beverages to customers.
Based in Arizona, Kahala Brands currently operates a portfolio of 27 quick-service restaurant brands with approximately 2,900 locations in 28 countries.