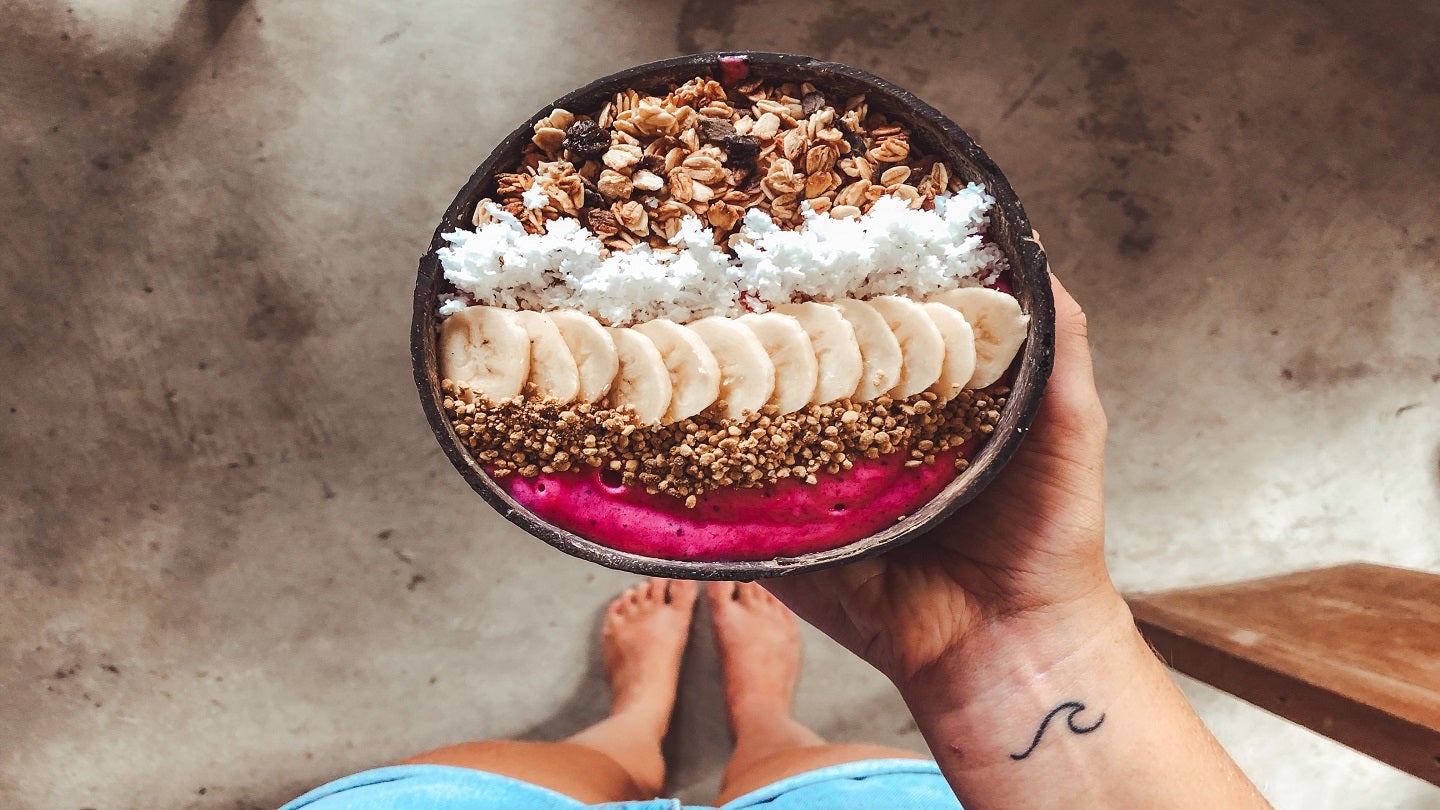 New Jersey-based superfruit bowl shop Playa Bowls is set to launch its new limited-edition seasonal specials comprising different mango and coconut creations.
The first new offer is a Mango Glow Bowl, made from a Playa Mango base blended with Vital Proteins Collagen Peptides. It will then be topped with blueberry flax granola, goji berries, pineapple, kiwi, coconut flakes and honey.
The second seasonal special is the Goldie Mango Bowl. This is made from a Playa Mango base and topped with Nutella, blueberry flax granola, strawberries and banana.
There will also be a 16oz or 20oz Mango Pina Colada Smoothie made with a Playa Mango and Coconut base, along with coconut milk and pineapple.
The brand is also offering the 16oz or 20oz Coconut Cold Brew comprised of Chicory coffee concentrate in New Orleans style, served with a choice of milk and coconut.
The Coconut Protein Bites will feature gluten-free granola, vanilla plant protein, coconut oil and semi-sweet chocolate mixed with coconut flakes, chia seeds and agave.
The final offering is the 16oz or 20oz Summerade Smoothie, which will feature lemon juice, coconut milk, agave, strawberry and pineapple.
All these items will be available from 1 June until August 2023.
Playa Rewards members can get a $3 discount on one item from this offering between 1 and 5 June redeemable through the Playa Bowls mobile app or in-store.
Playa Bowls co-founder and CMO Abby Taylor said: "To make our summer specials launch even more special, our Mango Glow Bowl is fueled by Vital Proteins.
"It's our mission to provide customers with the highest quality ingredients, and our partnership with Vital Proteins does just that. Vital Proteins Collagen Peptides help customers get that extra boost to support healthy bones, joints, hair, skin and nails."