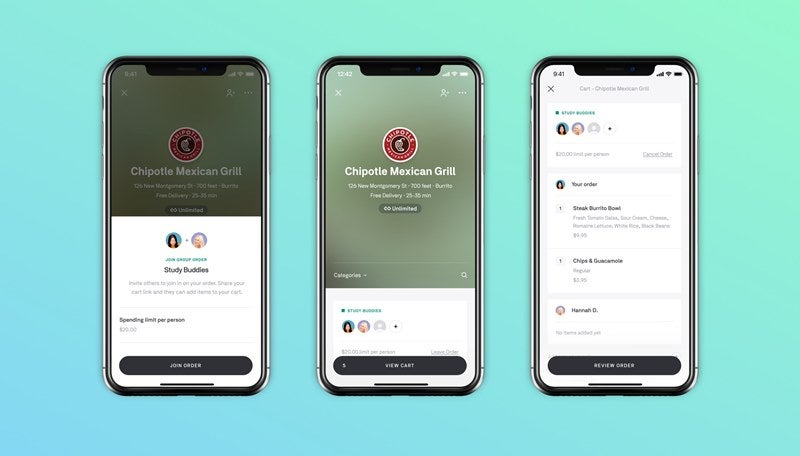 On-demand food delivery service Postmates has enhanced its platform by introducing a new Group Ordering feature to allow customers to place orders with friends.
The launch follows the company's successful roll out of Postmates Party, which currently generates 15% of all Postmates orders.
As part of the new service, a group of people need to open the app on their devices, add each of their items to the cart, and place the order together at the same time, which will be delivered by one Postmates associate.
A host can create the order, set a limit to spend $20, $25, $30, or more for each individual and share the link with a group of friends.
The host can see the status of orders placed by other friends in the group, and has the permissions to edit before placing the order.
The app will send notifications to all customers in the group, once the order is placed.
Hosts with Unlimited subscription can avail free delivery on the order, while other orders will be charged with a standard delivery fee.
According to the company, the new service is suitable for a dinner party at home with family and friends, or can be used to order food while watching the game.
Postmates Product & Design SVP James Butts said: "As local commerce continues to come online we want to maintain the social, personable parts of the buying experience.
"With innovative products like Postmates Party – and now Group Ordering – we're creating an entirely new way for people to interact with each other."
Earlier this month, US-based sandwich shop Fat Sal's Deli selected the delivery firm to serve as its exclusive food delivery partner.