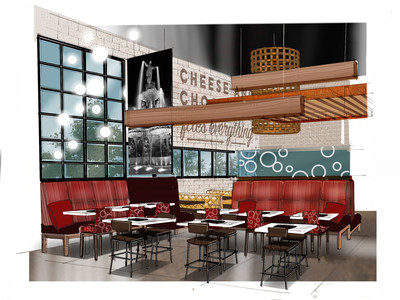 Premier fondue restaurant and casual dining franchise The Melting Pot has unveiled the design elements of its reimagined restaurant concept.
The reimagined concept will feature an expanded retail area and open show kitchen, as well as cheese and chocolate courses.
The new design will include natural materials such as wood, marble, and fire throughout the restaurant.
In addition, the refreshed concept will highlight a craft cocktail-focused bar design with new shared specialty cocktail options.
The Melting Pot Restaurants president Mike Lester said: "We have created multiple dining areas to provide guests their choice of atmosphere.
"While we will continue to have a dining area for the traditional Melting Pot interactive experience, the overall environment will have a fun and eclectic variety of casual dining and social bar personalities that will give our guests the option to dine how and when they like."
The first reimagined concept with a new expanded and refreshed food and bar menu offerings will open in Red Bank, New Jersey, in late spring this year.
Founded in 1975, The Melting Pot is an affiliate of restaurant management company Front Burner and has more than 115 restaurants in 34 US states, Canada, and Mexico.
Its menu features a variety of à la carte selections offering cheese fondues, salads, fine wines, and chocolate fondue desserts.
Currently, The Melting Pot has over 18 international locations in development.