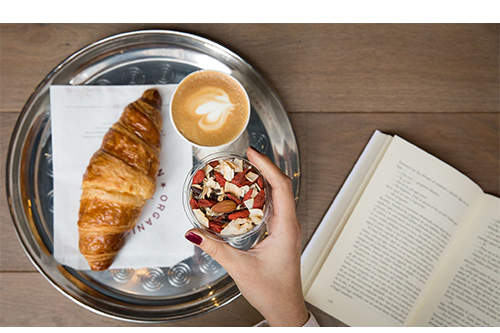 High-street food chain Pret a Manger has signed its first US franchise deal, bringing the company's first university shops to the country.
Having opened this week (28 August), Philadelphia welcomes its first two Pret stores at The Wharton School of the University of Pennsylvania , with a third site opening at the University of Chicago on 14 September – all in partnership with Bon Appétit Management Company.
Offering students staple menu items, from organic coffee to freshly-made sandwiches, salads, wraps, baguettes and hot options, all food is prepared on-site in the shop kitchens every day.
Jo Brett, Pret's U.S. president said: "Choosing the right partners is important for Pret and we really admire Bon Appetit 's values and operational strengths.
"Our menu of freshly-made food to go is perfect for students juggling a busy academic lifestyle, and I'm sure our organic coffee will also be very popular on campus. Pret is a natural choice for students looking for fresh and nutritious food and we hope that these three new university shops are the first of many."