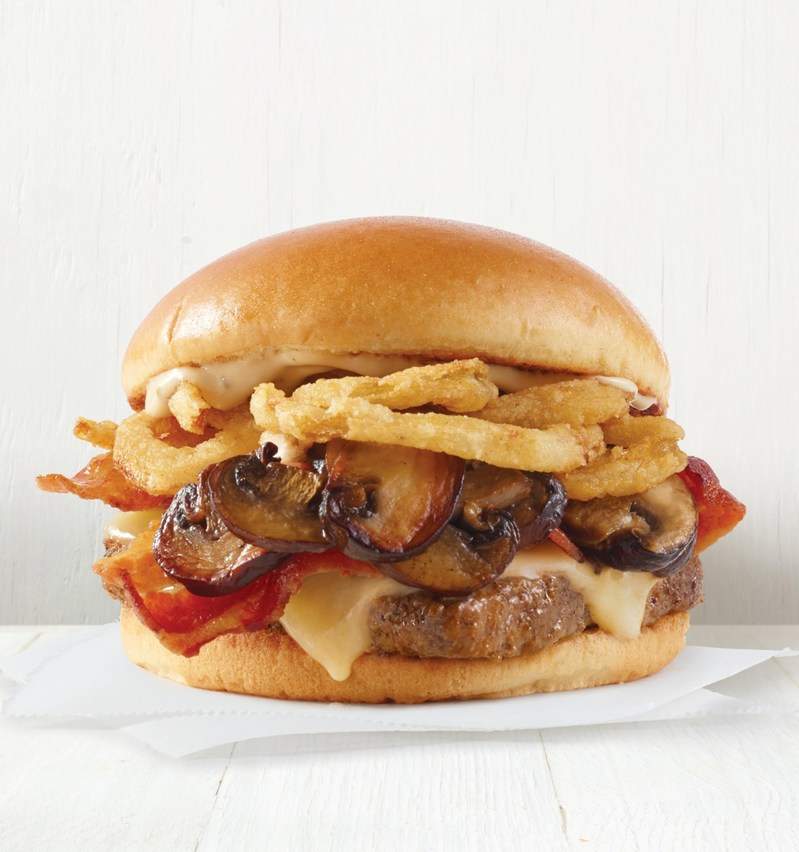 American quick service hamburger company Wendy's has added new smoky mushroom bacon cheeseburger and baked potato to its fast food menu.
The new burger is loaded with smoky, sautéed portabella mushrooms, melted asiago cheese, crispy Applewood smoked bacon and crunchy fried onions atop of juicy, beef.
According to the company, it sources fresh beef available in the neighbouring US, Canada, and Alaska.
In order to satisfy diners who prefer the same cheeseburger without beef, Wendy's is offering its new smoky mushroom bacon potato with sautéed portabella mushrooms, cheddar cheese sauce and crispy Applewood smoked bacon.
The fast food restaurant's new offerings will be available for a limited time at participating locations.
Wendy's hamburgers were introduced by Dave Thomas to Columbus, Ohio, in 1969. Its menu offerings include fries and sides, hamburgers, sandwiches, salads, chicken wraps, frosty, beverages, chillers and many more.
The quick service hamburger chain has nearly 6,600 franchise and company-operated restaurants in the US and its territories and 30 countries globally.
Last December, the company's 500th international restaurant location in Guatemala City was opened by franchise organisation Alimentos Corporativos Coralsa.
Wendy's Guatemala location opening followed the international openings in Brazil, Chile, Indonesia, Japan and Malaysia.
Wendy's new smoky mushroom bacon cheeseburger. Credit: PRNewsfoto/ The Wendy's Company