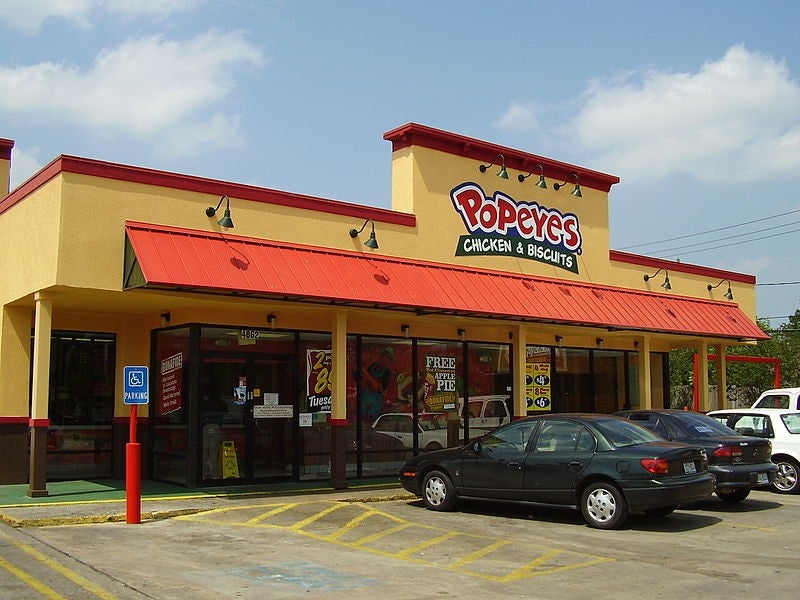 Restaurants Brands Asia's (RBA) step-down subsidiary PT Sari Chicken is all set to launch Popeyes restaurant brand in Indonesia.
PT Sari Chicken plans to open multiple outlets in Jabodetabek by the end of the year.
Popeyes Indonesia brand president Sandeep Dey said: "In a country where fried chicken and rice is staple, we look forward to delighting the Indonesian guest with the best-in-class taste, bold flavours and offering a range of chicken formats in the menu.
"Our vision is to become the chicken destination in Indonesia."
The first store will be opened in Margo City on 29 December 2022. Others will follow soon. Popeyes has set a target to open 300 stores in the coming years.
Popeyes Indonesia menu will feature Louisiana fried chicken, New Orleans spicy fried chicken, Louisiana grilled chicken and the chicken sandwich.
It will also have a full range of sauce-coated wings, buttermilk chicken popcorn in trending flavours, onion rings and a variety of rice including rice bowls.
The new restaurant will also offer mashed potatoes with gravy, cajun fries and ice-cream based desserts in chocolate brownie and blueberry chillz.
Restaurant Brands International APAC president Rafael Odorizzi said: "We are very excited to bring our iconic Popeyes brand to Indonesia with RBA, a strong regional player in the restaurant industry and a long-term partner.
"Our entry into Indonesia illustrates our commitment to serving more guests around the world with our unique and flavourful New Orleans style menu."
Restaurant Brands International is the parent company of Popeyes brand.