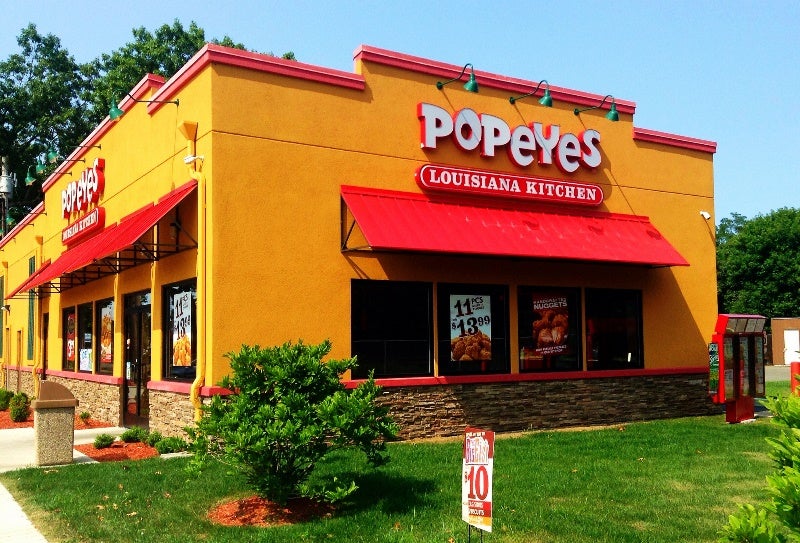 Restaurant Brands International (RBI) has reached a new agreement to expand the presence of its fast-food restaurant chain Popeyes Louisiana Kitchen into Spain.
Popeyes currently operates more than 3,100 locations in more than 25 countries globally including the US and Canada.
RBI chief operating officer Josh Kobza said: "We have an ambitious long-term goal for RBI of reaching 40,000 restaurants over the next eight to ten years.
"Today, we're excited to share big news from Europe where we have announced ambitious plans for one of our iconic brands – Popeyes – in Spain.
"We believe we have the best tasting chicken, biscuits and side items and that Popeyes can become Spain's number one choice for chicken as we develop beautiful new restaurants with our long-time master franchisee, Gregorio Jimenez."
RBI also owns the quick service restaurant brands Tim Hortons and Burger King.
As the master franchisee, Restaurant Brands Iberia has been managing and developing Burger King brand in Spain since 2016 and Portugal since 2017 through a joint venture between Burger King Europe and the shareholders of BK QMI Spain.
The company also became the master franchisee of Tim Hortons in Iberia in 2017.
Kobza also noted that the company will develop new restaurants in collaboration with its master franchisee and Restaurant Brands Iberia Gregorio Jimenez, and will offer chicken, biscuits and side items to customers across the country.
Jimenez said: "We believe that our guests in Spain will 'love that chicken from Popeyes. We are proud to bring this famous brand to Spain soon and want to become the #1 choice for chicken in the country."
In April this year, the fast food restaurant entered a partnership with American logistics company Postmates for on-demand delivery of fried chicken from more than 2,000 restaurants across the US.
Established in 1972, Popeyes offers New Orleans style menu featuring fried chicken, chicken tenders, fried shrimp, and other regional items.