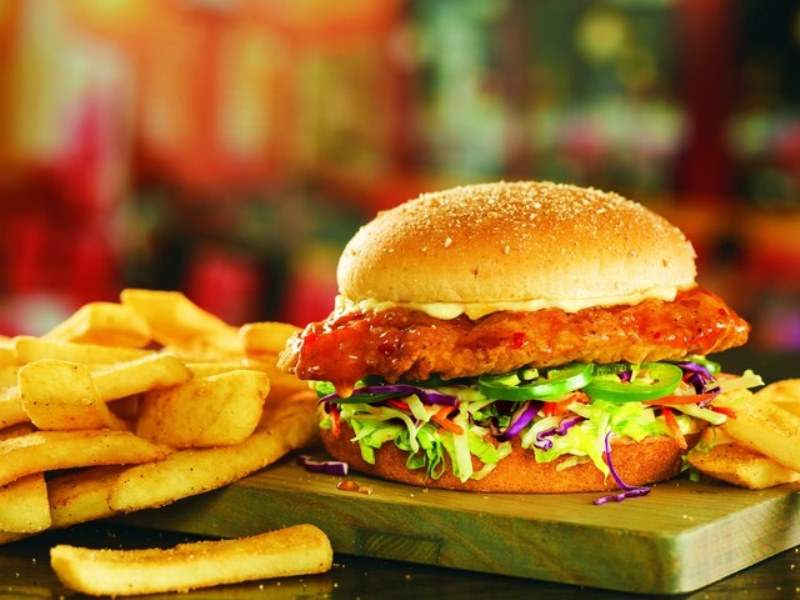 US-based full-service restaurant chain Red Robin Gourmet Burgers and Brews has launched new food, dessert and beverage choices in its restaurants.
Food options offered on the menu include bottomless hop-salt fries and the island heat crispy chicken sandwich.
Hop-salt fries are made using the company's bottomless steak fries topped with a new seasoning of Hallertau and Tettnang hops, which is made in conjunction with the Boston Beer.
The island heat crispy chicken sandwich is a blend of chicken breast, island heat sauce, jalapeños, lettuce, shredded cabbage, carrots and mayo served on a whole-grain bun. It is available for a limited-time through 14 October.
The company has also launched a limited-time beverage menu featuring signature beer flight, Boston lager, lagunitas IPA, sparkling strawberry-lemon green tea and blackberry hibiscus herbal tea.
Beer flight offers four-ounce pours of Red Robin 1969 Lager, which is brewed in collaboration with New Belgium Brewing.
The restaurant chain is also offering its dreamy creamy cake as a dessert option, which is a blend of vanilla sponge cake, drenched in sweet cream and topped with a choice of rich caramel sauce or summer-sweet strawberries.
Established in 1969, the fast food chain currently operates 560 restaurants across the US and Canada.