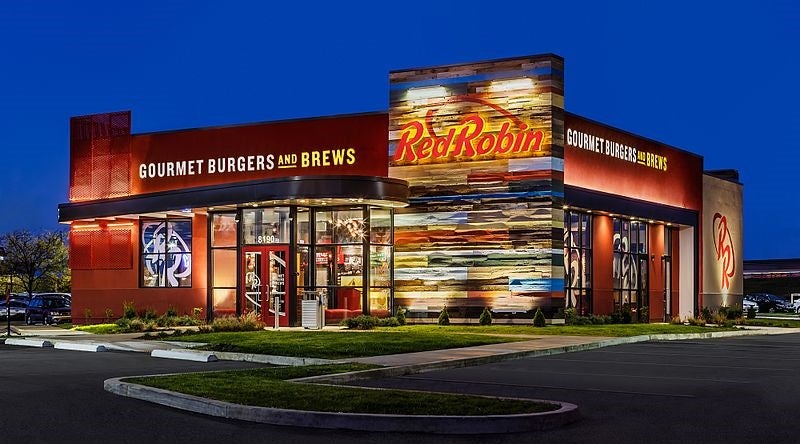 Red Robin Gourmet Burgers has reported a 66.3% increase in comparable restaurant revenue in the second quarter (Q2) of 2021 as against the prior-year quarter.
This was due to a 47.7% rise in guest count and 18.6% increase in average guest check.
For the quarter, ended 11 July 2021, Red Robin registered restaurant revenue of $272.2m and restaurant-level operating profit as a percentage of restaurant revenue of 15.7%.
However, the company's restaurant revenue decreased 2.4%, when compared to the same period in 2019.
Red Robin's restaurant-level operating profit increased as restaurant revenue rose by $112m, due to the lifting of jurisdictional indoor dining restrictions and an increase in guest traffic.
Its average weekly sales per fiscal period increased by a total of $2,503 during the second quarter of 2021.
The restaurant-level operating profit also witnessed an increase in the quarter, compared to the second quarter of 2020.
At the end of the second fiscal quarter of 2021, Red Robin restaurants that operated at 100% indoor dining capacity registered a comparable restaurant revenue increase of 7% and restaurant margin increase of 1.8% compared to 2019.
Red Robin's off-premises sales of total food and beverage in the second quarters of 2021, 2020 and 2019, comprised 32.8%, 63.8% and 12.5%, respectively.
Red Robin Gourmet Burgers president and CEO Paul Murphy said: "While we have reasons to be optimistic about the recovery, overall performance in the second quarter was below our expectation.
"Contributing factors included ongoing jurisdictional restrictions and challenging labour availability which resulted in reduced operating hours to ensure a quality guest experience and reduce impact on our restaurant management teams.
"While we continue to monitor developments regarding the Covid-19 variants, at this time we remain confident that we can capture heightened demand with full capacity, and restored staffing and operating hours, providing substantial opportunity for additional sales."