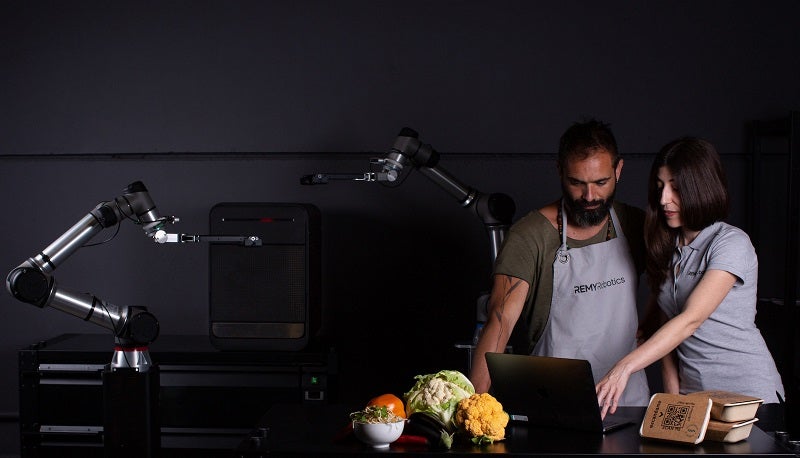 Spanish food technology start-up Remy Robotics has announced the launch of its third autonomous robotic kitchen in Barcelona, Spain.
With the introduction of its new autonomous kitchen, Remy Robotics aims to expand the reach of its robot-enabled delivery-only restaurant technology to new partners.
Currently, the company offers more than 60,000 robot-cooked dishes, which are retailed across all major delivery apps.
The company now aims to further expand its delivery-only restaurant business with more brands and more locations.
Remy operates five food brands, previously from one location in Barcelona and one in Paris, France.
Its offerings include flexitarian brand OMG, as well as delivery food ranging from Indian cuisine and chicken wings to vegan Chinese.
Remy said that its solution builds on algorithmic cooking, which uses machine-to-machine (M2M) communication among its own smart ovens, fridges and robotic arms to cook food.
The Spanish firm added that its culinary engineering team develops recipes and cooking techniques based on various parameters.
Remy Robotics founder and CEO Yegor Traiman said: "We've been working hard behind the scenes to create a robotics solution that goes beyond the hype and delivers real commercial results.
"The food delivery market is a fast-growing sector, but still not economically healthy and sustainable. Robotics can change that. Quality inconsistency, labour shortage, low margins – these can all be a thing of the past with our robotic restaurant platform."