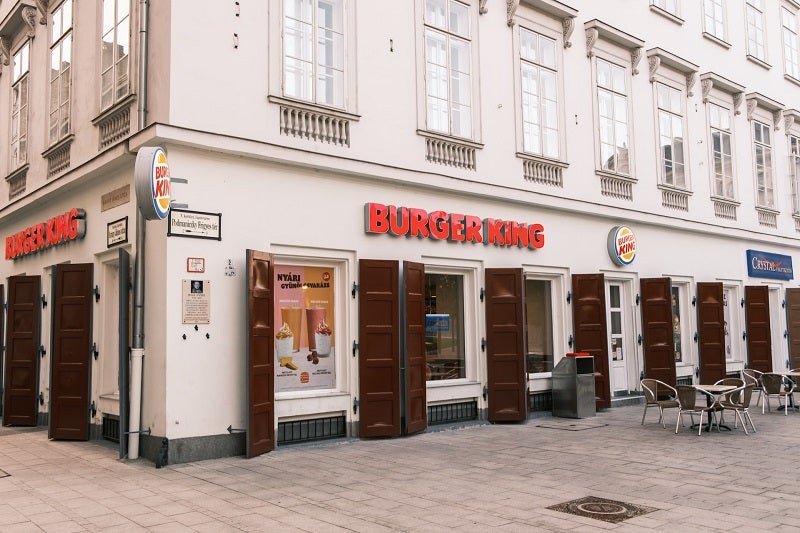 Restaurant Brands International (RBI) has reported total revenues of $1.72bn for the third quarter (Q3) of 2022, which ended on 30 September, an increase from $1.49bn recorded in the same period a year ago.
The quick service restaurant (QSR) company, which owns Tim Hortons, Burger King (BK), Popeyes Louisiana Kitchen (PLK) and Firehouse Subs, also reported an increase in net income, which grew to $530m, compared to $329m in Q3 2021.
RBI's digital sales during this period increased 26% year-over-year to nearly $3.4bn representing a third of system-wide sales.
The company noted that its consolidated system-wide sales grew 14%, which includes 12% at Popeyes, 13% at Tim Hortons and 14% at Burger King.
Its BK restaurant brand reported a 10.3% growth in same-store sales, primarily due to its performance in the overseas market.
In the US market, it has seen a 4% increase as RBI worked towards the sales revival with a turnaround plan.
Its coffee chain brand Tim Hortons also witnessed a 9.8% increase in same-store sales while Popeyes Louisiana Kitchen's same-store sales rose 3.1%.
RBI CEO José Cil said: "Our strong results this quarter, including a 9% consolidated comparable sales growth and 4% net restaurant growth, reflects the strength of our diversified, global business model, strong free cash flow generation and benefits from our focused investments in key areas including operations, technology, marketing, franchising, and people.
"Tim Hortons remains a loved destination, with strong sales momentum driven by quality new menu items and great value for money, resulting in accelerated comparable sales growth versus 2019 levels."