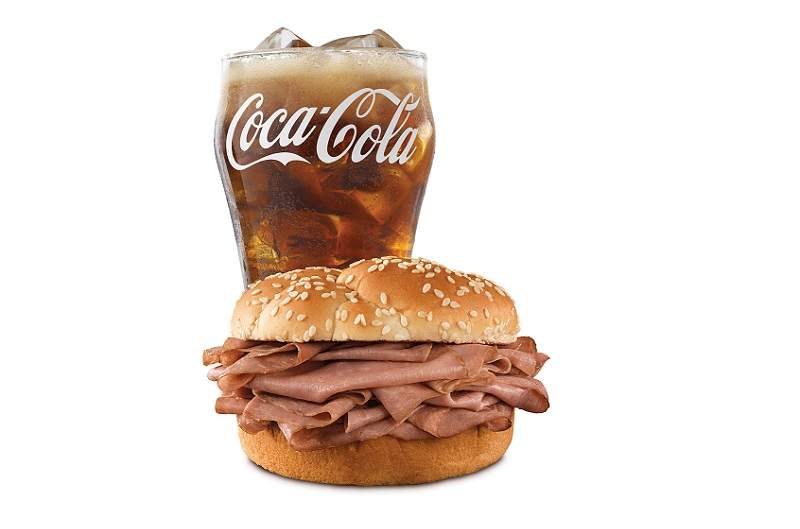 American sandwich restaurant chain Arby's, in collaboration with global soft drinks major Coca-Cola, is serving the latter's beverages across the US.
The restaurant chain is serving Coca-Cola, Coke Zero Sugar, Diet Coke, Sprite, Minute Maid Light, Mello Yello, Barq's Root Beer, Hi-C Flashin' Fruit Punch, Fanta Orange and Powerade Mountain Berry Blast through its drink fountains.
In addition, the company will offer Coke Float across its locations for a limited time.
Arby's president Rob Lynch said: "We are proud to now pour Coca-Cola products at Arby's restaurants across the United States. They are amazing partners with amazing brands.
"We're known for big, meaty sandwiches and variety that is second to none in our industry. We now have an incredible range of Coca-Cola beverages that perfectly complements our menu."
To promote its partnership with the beverage giant, a large advertisement in a 212,000ft2 of space has been created to feature an "Arby's Now Has Coke" message.
Coca-Cola North America foodservice and on-premise president Kathleen Ciaramello said: "We're excited to welcome Arby's to the Coca-Cola family. Our two brands make a great pair and we look forward to bringing a variety of delicious and refreshing Coca-Cola beverages to Arby's guests nationwide."
Established in 1964, Arby's is a part of the Inspire Brands family of restaurants. It currently operates more than 3,400 restaurants in seven countries.