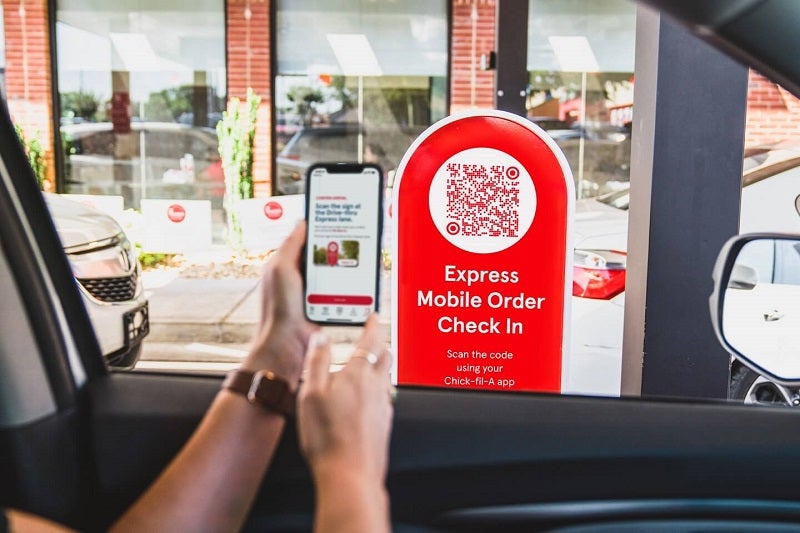 American fast-food restaurant chain Chick-fil-A is testing 'Drive-Thru Express', a dedicated drive-through lane to slash waiting times for its guests.
With the launch of this new pilot project, customers can place their orders in advance with the Chick-fil-A mobile app and use a dedicated drive-through lane to pick up their meals.
Chick-fil-A Service and Hospitality team senior integration leader Jonathan Lassiter said: "The express drive-thru lane is a game-changer for our busy customers and our team members.
"This latest innovation aims to help guests move through the drive-thru quickly by dedicating one of our drive-thru lanes exclusively to mobile order pickup, creating a more streamlined experience for customers who order on the Chick-fil-A app on the go."
Currently, Drive-Thru Express is available at nearly 60 participating restaurants in the US, with plans for the service to be rolled out to more locations in 2023 after further testing.
The restaurant chain said that customers can select a restaurant location and choose the 'Drive-Thru Express' option, if available at that restaurant, before placing their order.
Once the customer arrives at the restaurant location, they can follow signs to the express lane, use the app to scan a QR code in the dedicated lane and receive their order from a restaurant team member, the company said.
Lassiter added: "We see this as a way to serve customers more effectively and give them more control over their experience.
"The lengthiest part of our drive-thru ordering process is the brief wait to get your order taken. The express lane cuts down ordering and payment time significantly, granting customers access to greater speed, ease and convenience when they want it most."
The restaurant company noted that its new pilot is aimed at significantly reducing wait times, as it only deals with prepaid orders.
Chick-fil-A noted that guests can still place their order with a restaurant team member in other drive-through lanes, use the indoor counter or dine-in, where available.