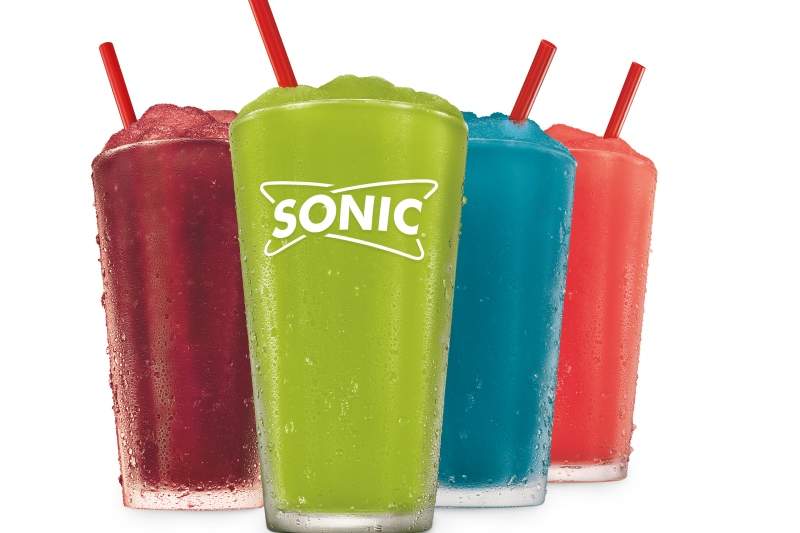 American drive-in restaurant chain Sonic Drive-In has expanded its Snow Cone Slushes line with the launch of four new flavours, Bahama mama, blue Hawaiian, tiger's blood and pickle juice.
Available from today (11 June), the four flavours are available for a limited time at participating locations across the US.
Customers can also order the four flavours with fruit add-ins such as lemon, strawberry, lime and pineapple, as well as candy add-ins such as popping candy and nerds.
In a separate development, the restaurant chain reported flat systemwide same-store sales in its third quarter ending 31 May 2018, compared to the same period in the previous year.
The company also reiterated that its systemwide same-store sales for the second-half will increase by 2% as well as estimated adjusted earnings per share will be between $1.43 and $1.50 for the full year 2018.
Sonic CEO Cliff Hudson said: "Our third quarter same-store sales reflect solid, sequential improvement including a systemwide increase of approximately 2.5% during May.
"Our focus on everyday value and refreshed marketing initiatives are resonating with guests and advancing our efforts to drive traffic and increase sales. We also remain focused on integrating technology into our guest experience with the ongoing rollout of mobile order ahead, making the Sonic customer experience the most personalised in the QSR industry.
"With the refranchising of 41 additional drive-ins in two markets during the fiscal third quarter, the Sonic system is now 95% franchised."
Sonic currently operates 3,500 drive-in locations, which are owned and operated by local franchisees.