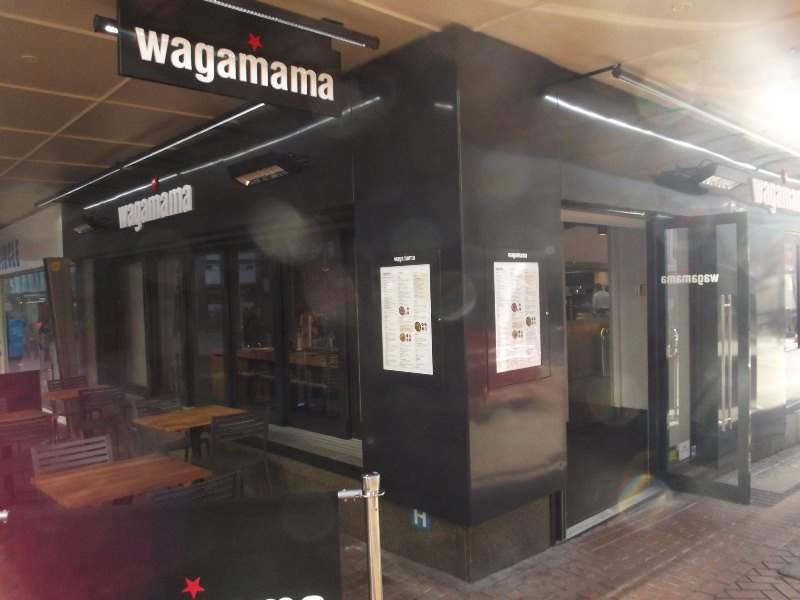 Two of The Restaurant Group investors have called on management to cancel the proposed £559m ($713.6m) acquisition of Wagamama .
Both the investors, GrizzlyRock Capital and Vivaldi Asset Management, currently manage investment funds that jointly own 3.9 million shares (1.9%) of The Restaurant Group.
Portfolio manager Kyle Mowery, representing both Grizzly Rock and Vivaldi, said: "We unequivocally oppose the proposed Wagamama transaction as overly risky and expensive for Restaurant Group shareholders. Management grossly miscalculated their cost of capital and shareholder willingness to participate in a transaction."
The investors said that massive debt incurrence dramatically weakens the balance sheet and execution risk not factored into management's deal rationale.
"Shareholder value would be maximised by management walking away from this destructive transaction and focusing on operating the current business."
They also noted that since the transaction announcement, a 25% decline to £150m has been registered in market capitalisation.
The companies also noted that the deal dilutes management's focus from the current leisure turnaround and growth of valuable pubs and concessions.
The proposed deal was announced during the end of October, which involves the purchase of the entire issued share capital of Mabel Topco, a group that owns and operates the Asian-themed chain.
It includes a cash consideration of £357m and assumption of £202m net debt, which will be funded through a combination of cash, new debt and a rights issue.
Mowery added: "At today's share price, the £315m rights offering management is asking shareholders to provide for the transaction is nearly 70% of current market capitalisation. This amount both in absolute size and especially the percentage of the current market capitalisation is far too large.
"We believe Restaurant Group's current businesses are worth over £4.50 per share, which indicates upside of over 50% compared to the pre-transaction announcement share price and roughly 100% over the current price.
"Shareholder value would be maximised by management walking away from this destructive transaction and focusing on operating the current business."