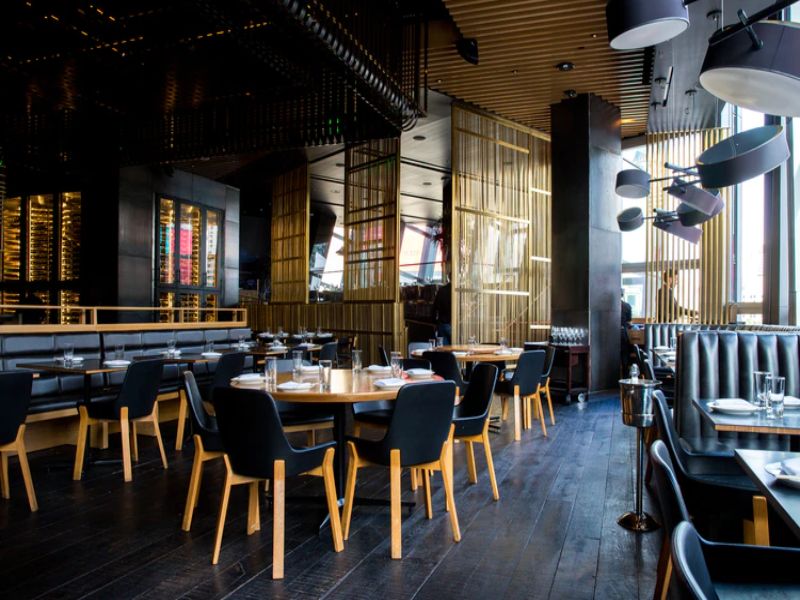 Abu Dhabi has raised customer capacity for restaurants and other licensed eateries as part of the reopening phase as Covid-19 cases slowly drop in the country.
According to a new circular issued by the Department of Economic Development in Abu Dhabi, restaurants can now operate at 80% capacity.
The circular includes a number of guidelines to ensure the safety of employees and customers and to prevent the spread of Covid-19.
According to the guidelines, employees are required to undergo laser-based DPI screening every two weeks at designated test centres.
It also mandates at-work temperature checks every two hours during working hours.
The restaurants are required to check the body temperature of all staff members on arrival, using an infrared thermometer, while outlets located outside malls are allowed to use manual temperature screening devices. Entry must be denied to anyone displaying a high temperature.
Fevers or virus symptoms among employees will have to be reported immediately to the Department of Health (DoH).
They are also asked to install floor signage to indicate social distancing of two metres and a maximum of four customers per table. Contactless payment methods are encouraged.
The new circular allows restaurants to use reusable glasses, plates and cutlery with proper sanitisation. However, in the absence of proper sanitisation, establishments are advised to opt for single-use utensils.
Additionally, all buffets, open food displays and food samples, except in hotels where buffets are served by dedicated waiters, are restricted, according to the guidelines outlined by Abu Dhabi Agriculture and Food Safety Authority (ADAFSA).
Last month, the UAE's National Emergency Crisis and Disasters Management Authority increased capacity levels for restaurants across the country to 60%.