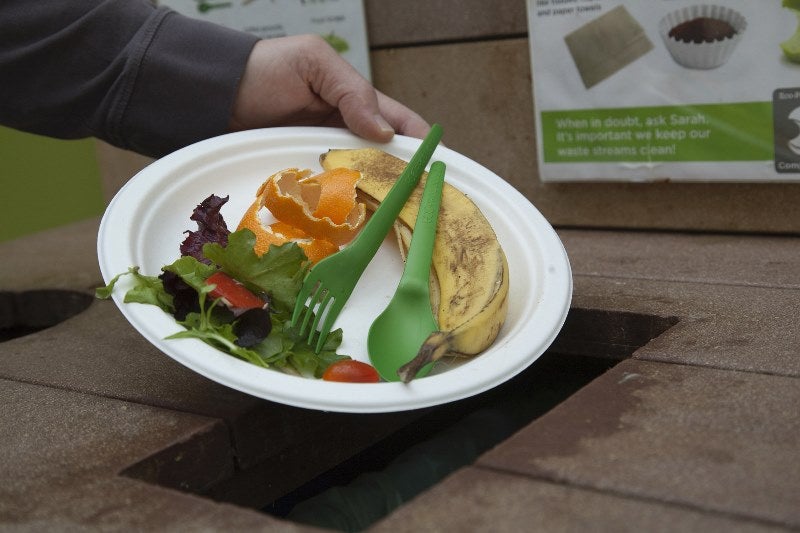 Restaurants have a crucial role to play in diverting more food waste away from the landfills in the US, and this can be achieved by offering durable or compostable plates, cups and utensils, a new study by zero-waste organisation Eco-Cycle has said.
The study, which examined the problem of food waste in America, has identified ways in which restaurants can be part of the solution.
It said that the use of durable or compostable plates, cups and utensils will make it easy for customers to compost their food scraps and sort the waste into the right bins.
The study, written by Kate Bailey and Dale Ekart of Eco-Cycle, found that even though restaurants are recovering some food waste, too much is still being thrown out.
It said: "Less than 15% of restaurant food waste is collected for composting, and these efforts have primarily focused on collecting food scraps from the kitchen.
"However, on average, diners leave 17% of their meal uneaten, and more than half of these potential leftovers are not taken home.
"This means there is a large, untapped potential to recover food waste generated by diners through front-of-house composting programs that collect food scraps from customers."
The study said that restaurants can use durable plates, glasses and utensils, or all compostable serviceware, for composting to work well. It said 85% of customers nationwide are willing to sort their waste after eating out if bins are provided.
Proper sorting is essential for recycling and composting to succeed, but consumers face a problem in sorting materials due to the availability of several types of food serviceware, the study said.
However, restaurants that use durable, reusable plates and utensils or a fully compostable system as one primary type of service-ware had higher rates of success.
The survey revealed that quick service restaurants with all compostable food service-ware and quick service restaurants using all durable food service-ware fared well, capturing most of the food scraps with negligible contamination.
Eco-Cycle policy and research director Kate Bailey said: "Food establishments are capable of very high diversion rates, making them a key partner in moving toward Zero Waste, reducing our carbon emissions and building healthy soils through composting."