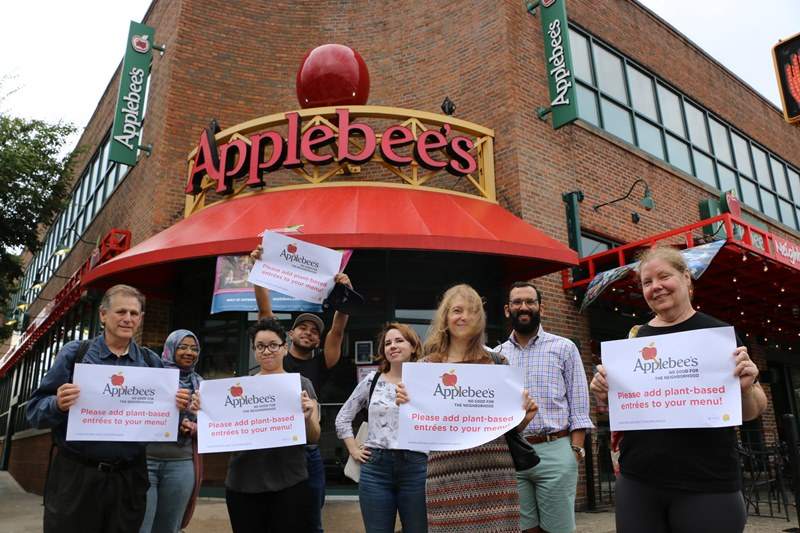 One Meal a Day for the Planet (OMD) has partnered with US non-profit conservation organisation Center for Biological Diversity (CBD) to introduce a national campaign asking restaurants to add plant-based menu options.
The campaign aims to promote climate health and biodiversity by reducing meat consumption and adding meat-free and dairy-free food offerings in restaurants.
Both organisations initially unveiled the plant-based menu campaign at Applebee's Neighbourhood Grill + Bar.
OMD campaign manager Ashley Schaeffer Yildiz said: "Applebee's has an opportunity to show real leadership and concern for the health of customers and communities by adding plant-based options on its menu.
"Restaurants can play an important role in creating a more sustainable food system."
"At a time when consumer taste buds are changing, 22% of consumers are limiting meat, poultry, or seafood, according to a recent study, they can also take advantage of the growing demand for plant-based foods."
CBD and OMD hosted events at Applebee's locations in Los Angeles, San Francisco, New York and Clearwater to launch the nationwide campaign.
Customers filled out comment cards and petitions asking the restaurant chain to offer healthy options free of meat and dairy.
As part of the campaign, plant-based food brand Hungry Planet offered plant-based hamburger samples to customers during the events.
CBD population and sustainability programme director Stephanie Feldstein said: "We're calling on Applebee's to make a change to protect people and the planet.
"Restaurants can play an important role in creating a more sustainable food system, but only if Earth-friendly, plant-based options are available on every menu across the country."