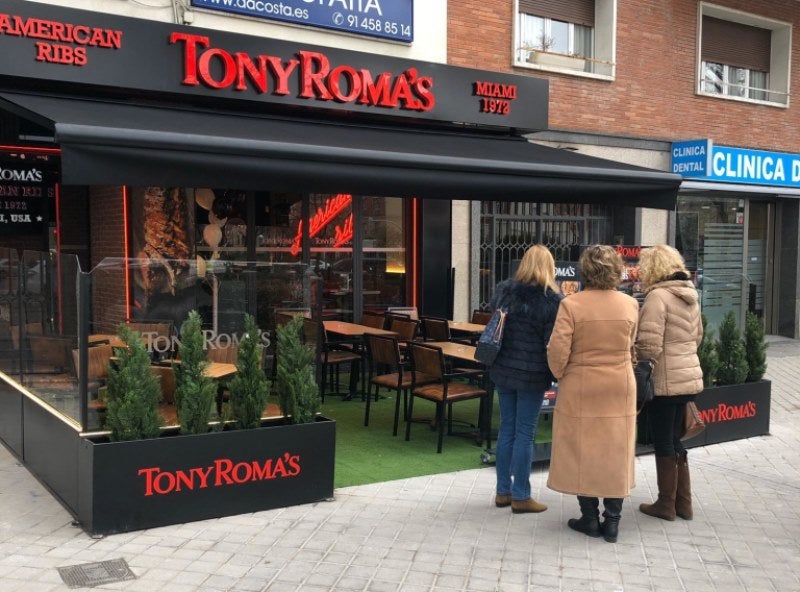 Tony Roma's parent firm Romacorp has opened its 37th restaurant in Spain and 21st in Madrid at Plaza República de Ecuador.
This restaurant has been opened by Beer & Food, a multi-brand company that became a master franchisee in 2018.
Beer & Food CEO Sergio Rivas said: "We are proud to help grow the Tony Roma's brand, offering outstanding dining experiences in Spain and beyond.
"Whether you are a first-time guest or a lifelong fan, Tony Roma's has a unique way of drawing people in from around the world with its quality food, excellent service and relaxed environment that keeps guests coming back again."
Spanning 261m², the restaurant is surrounded by businesses and residential areas and can seat up to 119 people throughout its main dining room. It also has a bar with multiple TVs and an outdoor patio area.
Romacorp president and CEO John Brisco said: "We're proud to call Madrid home to more than 20 restaurants.
"Tony Roma's has been a guest favourite in Spain for more than two decades, and we are proud to work with such a dedicated team, as they continue to bring the Tony Roma's brand experience and our world-famous baby back ribs to new fans throughout the country."
Its menu includes world-famous baby back ribs, juicy filet medallions, grilled shrimp scampi pasta and onion loaf.
Signature cocktails such as the Tony Roma's Romarita, as well as other liquor, beer, wine and non-alcoholic drinks.
Capitalised by investment fund Abac Solutions, The Beer & Food group is a multi-brand company operating in the restaurant business in Spain. It was set up in 2008, and operates over 400 restaurants under brands such as Carl's Jr, Tony Roma's, Tommy Mel's, La Chelinda, Gambrinus, Official Irish Pub and Cruz Blanca.
Based in Orlando, Florida, US, Romacorp is casual dining concept specialising in ribs. It has more than 135 restaurant locations in over 25 countries.