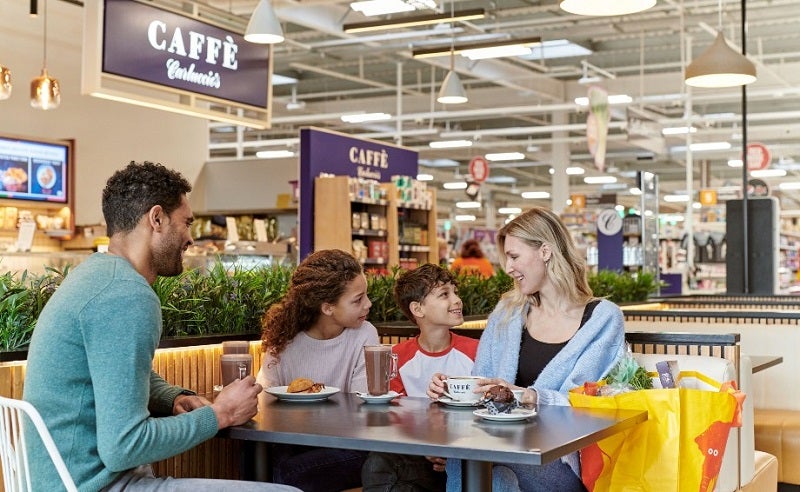 UK-based supermarket chain Sainsbury's has announced plans to shut 200 of its in-store cafes next month and open 30 food halls along with 30 Starbucks cafes within the next year.
The move is expected to put 2,000 jobs at risk, however, the affected staff members will be prioritised for vacant roles in the stores.
Sainsbury's will continue to operate 67 Sainsbury's cafes, while it reviews the rollout plan.
It also intends to close less popular hot food counters across 34 stores and streamline the way its bakeries are run in 54 stores.
The company plans to update its eat-in and takeaway offers for customers.
This move comes after the trial of a new food hall format, called The Restaurant Hub, at its Selly Oak store in Birmingham.
In partnership with Boparan Restaurant Group (BRG), The Restaurant Hub offers a wide range of brands, such as Caffè Carluccio's, Gourmet Burger Kitchen, Ed's Diner and Slim Chickens, with eat-in, takeaway and home delivery options.
Going forward, BRG and Sainsbury's plan to open 30 more of this type of hub within the next year.
Sainsbury's CEO Simon Roberts said: "We know that customers like the convenience of being able to have a drink, a snack or a meal while they're doing their shopping – and that they love the range of food and brands on offer at The Restaurant Hub and from Starbucks.
"Whether customers are shopping for food, for Tu clothing, Habitat homewares or at Argos, the offer at The Restaurant Hub means they can also have breakfast, lunch or dinner in the store – or take a hot meal home with them.
"Through our trials with BRG and Starbucks we have learnt that we can offer customers a much better eat-in and takeaway experience working with partners."