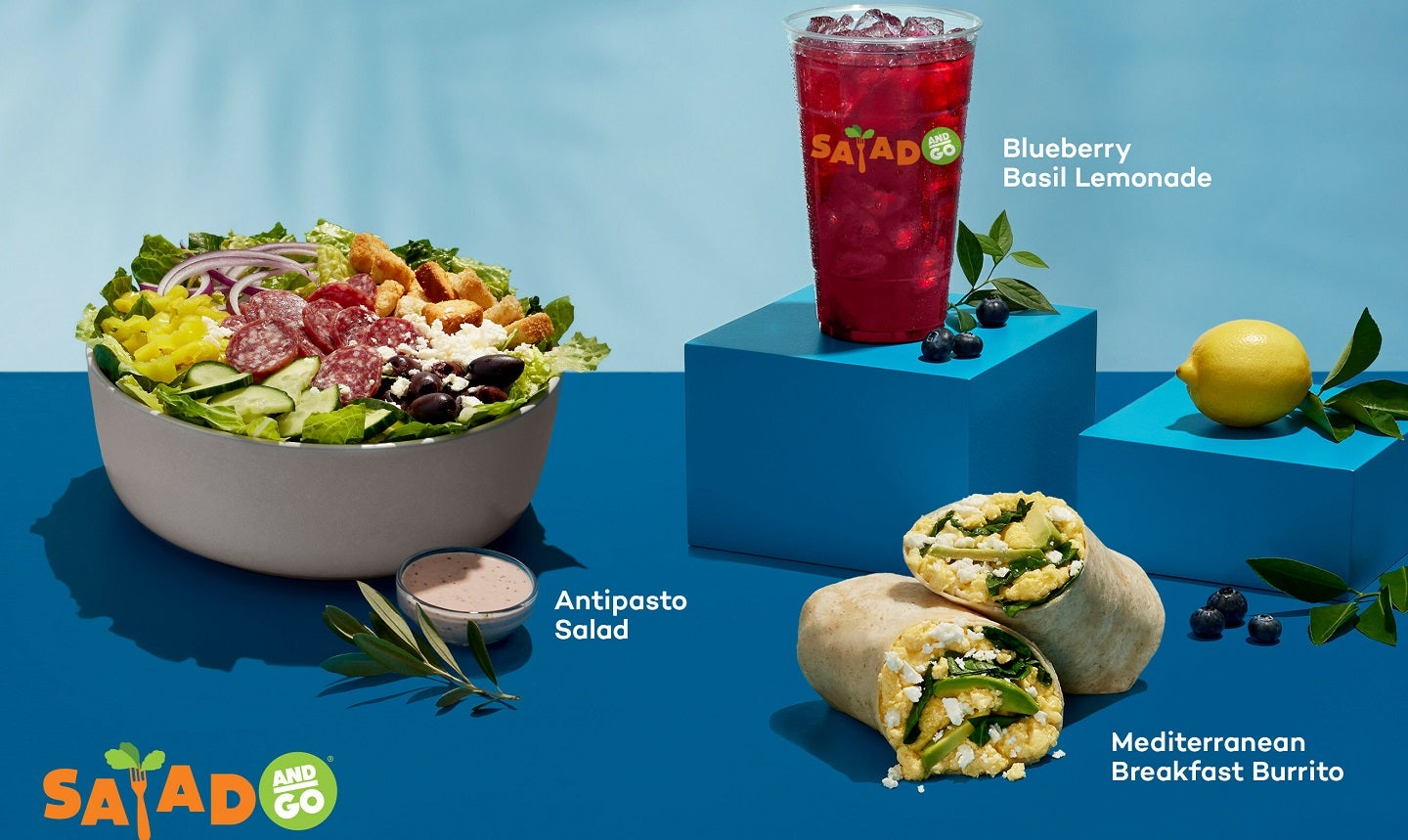 US-based drive-through restaurant chain Salad and Go is set to roll out four new menu items inspired by Mediterranean cuisine.
To be available across Salad and Go locations from 1 June 2023, the new summer menu will include Antipasto Salad for $6.42.
The salad will feature romaine, artisanal salami, feta cheese, cucumbers, banana peppers, kalamata olives, red onions, croutons and a tangy red wine vinaigrette.
Customers can also order it in the form of a wrap.
The new menu will also include a Mediterranean Breakfast Burrito, which is filled with fresh spinach, eggs, feta cheese and avocado.
The burrito can also be ordered as a bowl and will be served with green tomatillo salsa.
Another new item is the Minestrone Soup, a vegetarian soup with fresh kale, cannellini beans and pasta noodles in a tomato-based broth, which will continue to be a permanent item on the menu.
There will also be a Blueberry Basil Lemonade, which will be reintroduced across Salad and Go outlets.
Customers can buy the new items in-store or online.
Salad and Go executive chef and co-founder Daniel Patino said: "Inspired by a past summer I spent abroad in Italy, I wanted to bring something to our menu that would invite our guests to experience the rich and bold flavours of the Mediterranean.
"At Salad and Go we believe everyone deserves healthy and delicious foodand I'm happy to be a part of a team that values accessibility and doesn't compromise on taste, quality or freshness in anything we create for our guests."