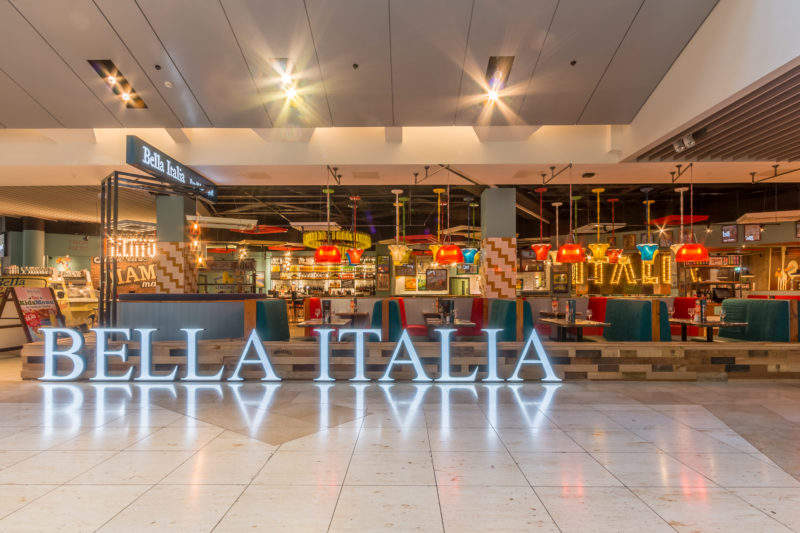 Casual Dining Group (CDG) has made a number of changes to its senior leadership team to help bolster growth and support the company's international development.
As well as continuing to lead the Bella Italia business, group chief operating officer James Spragg will assume responsibility for Café Rouge, while managing director Simon Wilkinson will take on the newly-created role of managing director – strategic development, to help "identify opportunities to grow the CDG business."
Celia Pronto, chief digital officer, will have additional responsibility for a number of marketing-related functions across the group, as well as her existing group-wide digital remit, in her new role as chief customer officer. Las Iguanas chief operating officer, Gareth Lock, will take the same role across Bella Italia and Café Rouge.
Having recently secured new licenses in Ireland, Saudi Arabia and South Africa, the group is in "advanced talks" to take its brands in to several new international territories, and has made two international appointments as a result. Hoping to "accelerate its global restaurant footprint," Jason Tan will head expansion in South Asia and Nick Evans will lead franchise-led developments in the UK and Europe.
A review of team structures across the UK means that, "after a period of significant expansion of various head office functions, a number of admin and support roles will no longer exist," as the group focuses on the new Bella Italia and Café Rouge structure.
Chief executive Steve Richards commented: "I am confident these changes mean that the business is structured optimally; as we navigate a challenging inflationary environment here in the UK; as we continue to grow and accelerate our franchising footprint in international markets and as we seek to capitalise on new opportunities as and when they present themselves."