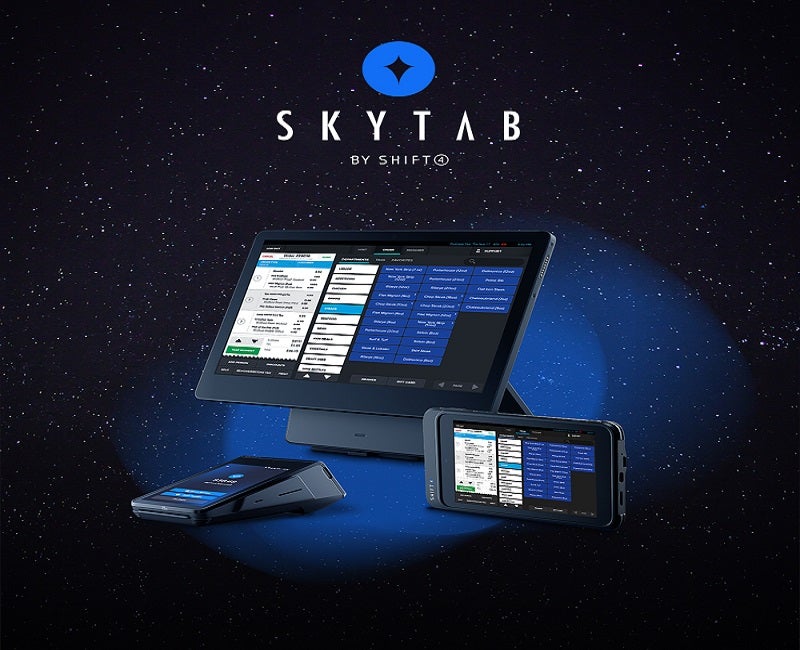 US-based payment processing company Shift4 has launched a new point-of-sale (POS) system, called SkyTab POS, for restaurants.
The company said that the system is equipped with advanced hardware, management tools and various mobile solutions that will enable restaurateurs to manage every aspect of their business.
Shift4 chief technology officer Mike Russo said: "SkyTab POS is the culmination of Shift4's decades of experience as a leader in restaurant technology. We currently touch more than one-third of all US restaurants between our various POS brands and our payment processing platform.
"This deep expertise has uniquely enabled us to develop a technology platform that offers the tools and functionality that modern restaurants need to thrive. The SkyTab ecosystem is unmatched on the market today and will only continue to improve."
SkyTab POS runs on Android-based software. Some of the features included on the platform are online ordering and reservations, contactless/QR code ordering and payment, and built-in marketing tools.
Third-party applications, such as DoorDash, DoorDash Drive and Uber Eats, are connected to the POS system through the built-in marketplace.
SkyTab is also compatible with several property management systems (PMS) to support restaurants in hotel environments.
Additionally, the software's 'hybrid cloud' architecture will allow restaurants to continue operations during internet outages and process credit card payments using Shift4's offline processing capabilities.
The system will be available in multiple hardware options, including the SkyTab POS workstation, a handheld mobile device called SkyTab Mobile, a tablet-based mobile POS option called SkyTab Glass, and a touchscreen kitchen display system.
As part of an extensive beta testing period, SkyTab is currently in use at many notable restaurant and venue locations, including Shoney's, United Center and Toyota Center.