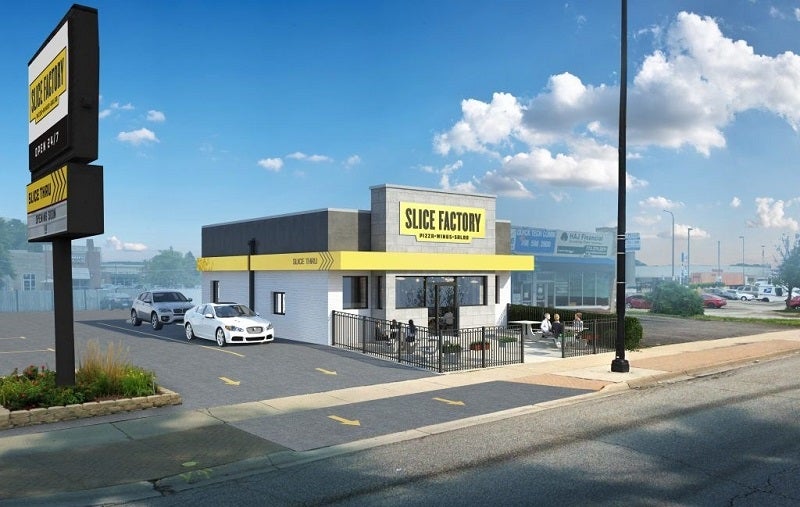 Nala Robotics has signed an agreement to deploy a custom-designed version of its autonomous chef, Pizzaiola, at the newest outlets of Chicago-based Italian pizza restaurant chain Slice Factory.
Pizzaiola is a seven-axis robotic chef and kitchen that is claimed to help restaurateurs customise a pizzeria-style eatery with the inclusion of additional items, such as pasta, salads, burgers and wings.
It was launched by Nala Robotics, a US-based artificial intelligence (AI) technology firm, earlier this month.
The automated voice-controlled chef will have the capacity to make Slice Factory's 28in pizzas, along with its Chicago-style stuffed pizzas.
It will also be equipped to cook the restaurant's pasta dishes and an assortment of chicken wings.
Currently, Slice Factory runs 12 restaurants in Chicago and the surrounding suburbs.
The chain plans to expand its reach across the nation, and the technology from Nala Robotics is said to support this strategy.
Nala Robotics cofounder and CEO Ajay Sunkara said: "Our partnership with Slice Factory, the first of many in the pipeline, represents another important milestone for Nala Robotics and the adoption of our restaurant-as-a-service platform.
"Our custom solution will help Slice Factory expand production to meet the rising demand for the jumbo slice craze it created in the Chicagoland area, plus offer a wide variety of food options to keep customers happy, while also saving on labour costs."
Once a pizza order is placed, Pizzaiola automatically selects, presses and stretches the dough, then adds sauce, cheese and toppings, and cooks the pizza. Depending on customer requirements, it can also box the pizza.
Furthermore, the robot chef can fulfil individual jumbo slice and online orders for pickup at the restaurant's flagship Slice Thru drive-through.
Slice Factory founder and president Dom DiDiana said: "We're known for our jumbo pizzas and jumbo slices, and this partnership with Nala Robotics will help us improve production exponentially as we expand locations and service areas.
"What's really exciting is that we now have the capability to run fully autonomous pizzeria-style restaurants with lots of menu items, while keeping our family recipes consistent with the same great taste and exceptional food quality our customers have loved for many years."