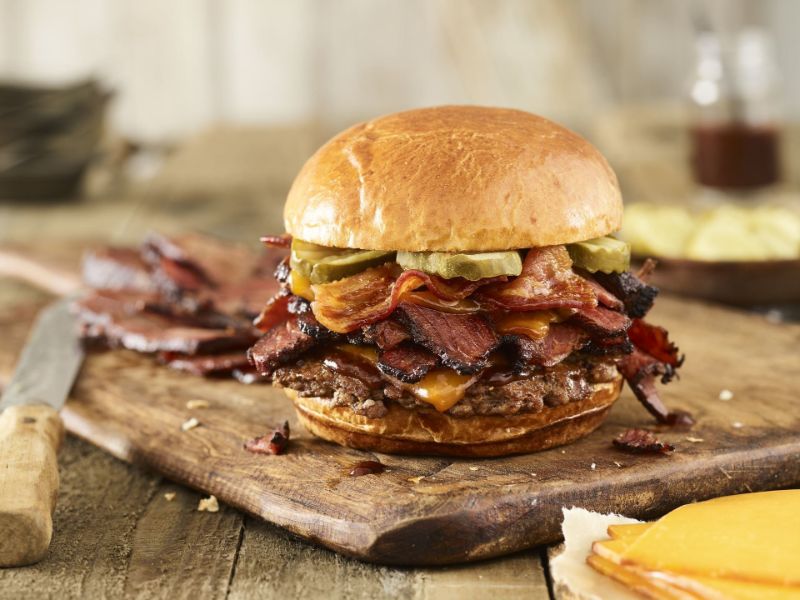 US-based fast casual restaurant chain Smashburger has launched a new Smoked Bacon Brisket Burger to boost its menu options.
The latest offering will be available across the country.
The Smoked Bacon Brisket Burger uses a brioche bun and is made of Angus beef patty and smoked brisket. The burger is complemented with Applewood smoked bacon, smoked cheddar, pickles and BBQ sauce.
Smashburger president Carl Bachmann said: "As we head into a new season, we are excited to offer our guests another burger worth celebrating the small wins with.
"Our passion is to connect with people through food, and while we may be far apart, we know food speaks a universal language. We are proud to give our guests a modern, food-forward recipe to indulge in during this time."
The new offering price starts at $8.99. The company also announced a single day promotional offer on 28 May to celebrate National Burger Day when customers can purchase the second Smoked Bacon Brisket Burger for $1.
Customers can also order Take Home Meal Kits, which will include recipe instructions to make the Smoked Bacon Brisket Burger at home.
Founded in 2007, Smashburger specialises in serving Certified Angus beef burgers. The company's menu also includes grilled or crispy chicken sandwiches, turkey and black bean burgers, fresh salads and signature side items.
Currently, Smashburger has more than 300 corporate and franchise locations across 36 US states and eight countries.