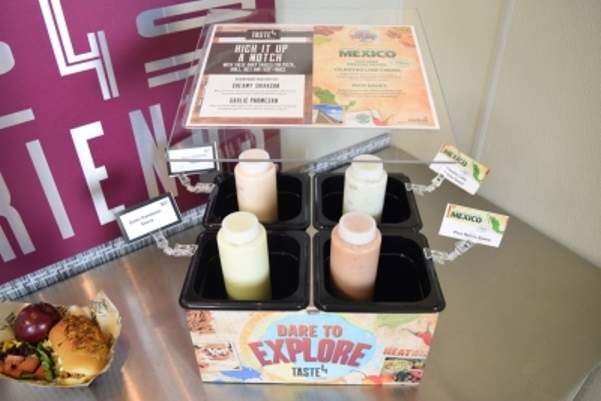 Global foodservice and facilities management company Sodexo has unveiled a new meal concept called Taste4 to offer enhanced dining experiences to students in the US.
Taste4 is developed by students by leveraging consumer insights on GenZ's retail dining experiences, as well as student focus groups from across the country.
Sodexo chefs created the USDA-compliant menu that features various food combinations such as salads and wraps, deli sandwiches, pasta, grilled favourites, pizza and more.
Sodexo Schools North America marketing vice-president Richard Hill said: "Taste4 is the new standard in school dining, bringing a retail focus to school cafeterias where, through a world of flavour promotion and a selection of branded concepts, each day will bring a new experience to the customers we serve."
"Sodexo provides a welcoming environment for our students while also offering a nutritional, well prepared meal."
Taste4 offers do-it-yourself stations, grab-n-go options and faster check-out lines for student diners.
Taste4 also features an 'adventure' station offering weekly rotation of 12 branded concepts to provide a street retail experience to diners, who can encounter something new every week for three months.
Students are treated to brands such as Beale Street BBQ, Overslept, Sub Culture, Country Comfort, TaterTemptations, Chopsticks, Glorious Grilled Cheese, Canal Street Mac Attack, Fiesta, Strutters and Sunset Strips.
The company piloted Taste4 in various schools including Putnam City North High School in Oklahoma City, which reported that an additional 570 students ate lunch each month.
Putnam City North High School principal Marina Kosak said: "Sodexo provides a welcoming environment for our students while also offering a nutritional, well prepared meal. This programme allows for our students to have more variety than is customary at other high schools."