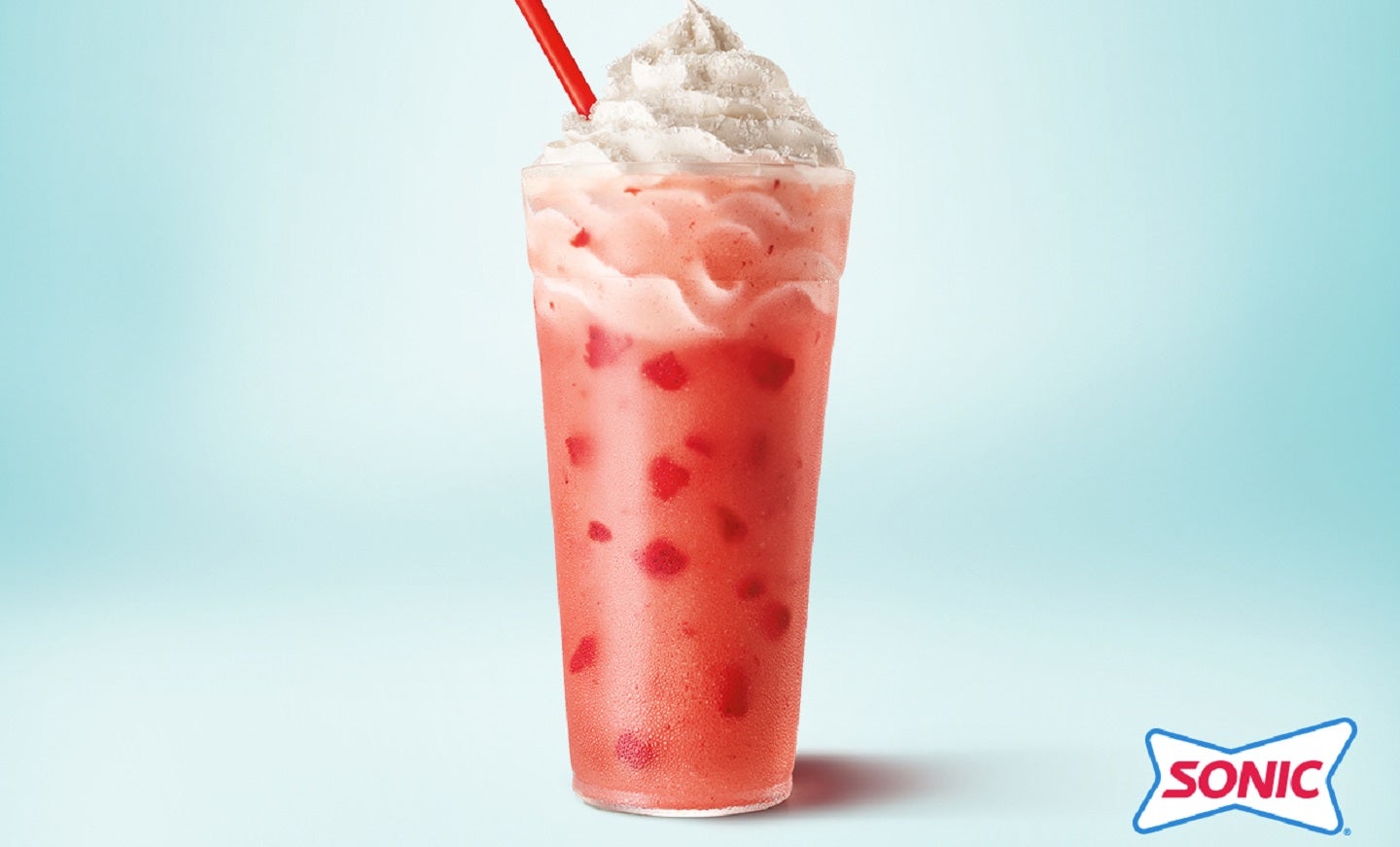 SONIC Drive-In (SONIC) has expanded its seasonal menu by launching the Strawberry Shortcake Snowball Slush Float across the US.
The slush will be available at SONIC outlets from 29 May 2023 and includes real strawberries, sweet shortcake flavour and SONIC's signature icy Slush, topped with vanilla ice cream and sugary crystals to give the impression of a real snowball.
The limited-edition product is priced at $2.99 for a medium size.
SONIC has also introduced a new merchandise collection inspired by summer. The collection features a customisable summer tumbler, a pool float in a Cherry Limeade drink shape, a cabana set, a SONIC Slush-inspired cooler bag, a beach towel and sunglasses.
The company said that the collection will be available while stocks last on SonicSwagShop.com starting from 1 June 2023,
SONIC culinary and menu innovation vice-president Mackenzie Gibson said: "So many guests remember the feeling of enjoying a strawberry shortcake in the summertime and our new Strawberry Shortcake Snowball Slush Float is reminiscent of that but with an innovative twist.
"The swirl of real strawberries with the icy shortcake Slush provides a delicious respite from the summer heat while the ice cream topped with snow crystals provides a creamy and crunchy contrast for an unexpectedly fun eating experience.
"This Snowball Slush Float is the perfect summertime treat to sip on while road tripping, heading to the beach or barbecuing with family."
SONIC was established in 1953 and currently has 3,545 restaurants in 47 US states.