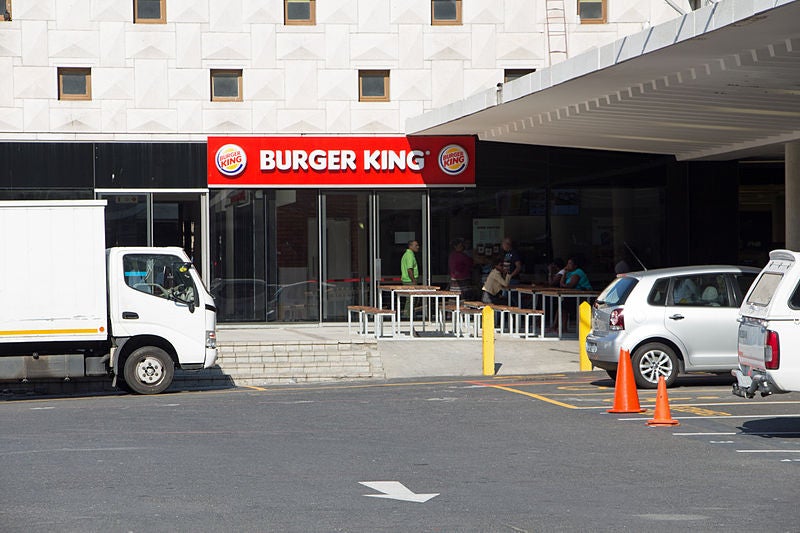 South African firm Grand Parade Investments (GPI) is set to divest its 95.36% stake in Burger King franchise to ECP Africa Fund.
The R697m ($46.53m) deal also includes the sale of an associated burger-making unit Grand Foods Meat Plant.
According to a Reuters report, GPI acquired the Burger King franchise in 2012 to exploit South Africa's growing fast-food market.
GPI chief executive Mohsin Tajbhai was quoted by the news agency as saying: "The board considered the sale of GPI's stake in Burger King South Africa in the context of the group's strategy of unlocking value for all shareholders and has decided that the best way forward is to initiate a controlled sale of assets."
Since the launch of the first Burger King location in 2013, the fast-food chain has grown to 92 restaurants across South Africa.
Last year, Burger King reported a profit of R11.7m for GPI driving on better sales.
ECP managing director Paul Maasdorp was quoted as saying: "We believe that ECP is well-positioned to act as a value-adding partner to management in helping the company achieve its growth ambitions through our expertise in the sector, and deep experience in helping companies expand in Africa."
The acquirer will now explore increasing the number of Burger King outlets in the country.
Earlier this month, Burger King temporarily closed nearly half of its restaurants in China in the wake of the coronavirus outbreak in the country.
Burger King has around 1,300 locations in China.