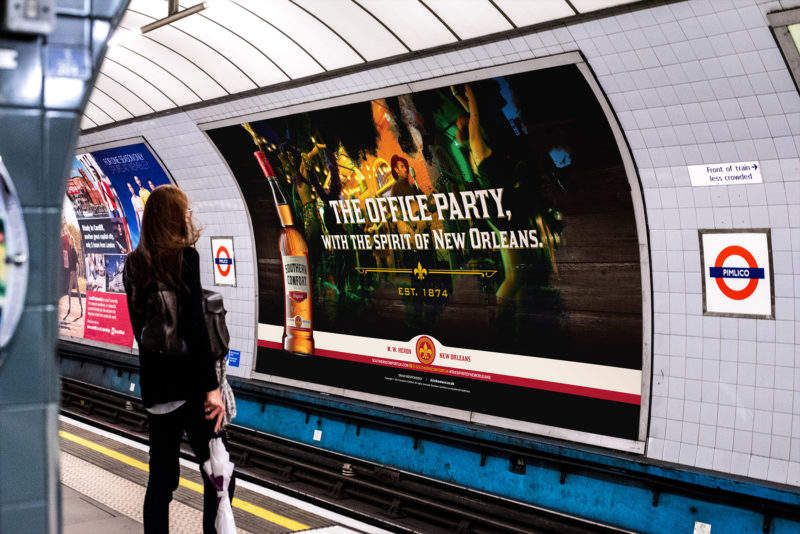 American whiskey brand Southern Comfort will roll out a new campaign across the UK over Christmas as it looks to drive sales during the festive season.
Samples of the New Orleans spirit will be given out at cinemas nationwide and at retail locations in Cardiff and Liverpool.
The giveaway will be accompanied by an advertising campaign that will see posters put up across the public transport network and commercials aired at all major cinema chains.
Amanda McLeod, Hi-Spirits marketing director, said: "The new Southern Comfort campaign builds on the successful repositioning of Southern Comfort, which emphasises the brand's connection with the colourful city of New Orleans for 140+ years, as well as spotlighting the new bottle and label design, dialling up the brand's whiskey credentials.
"Wherever they're enjoying the festive season, whether it's in pubs and bars, the cinema, or entertaining at home, the campaign will ensure that Southern Comfort and the Spirit of New Orleans are party season essentials for consumers this year."
Southern Comfort is owned by Sazerac, which purchased the business from Jack Daniels owner Brown-Forman in 2016.
Since its purchase, Sazerac has tweaked the recipe, adding whiskey to the mix once more after Brown-Forman allegedly removed the spirit from the drink.