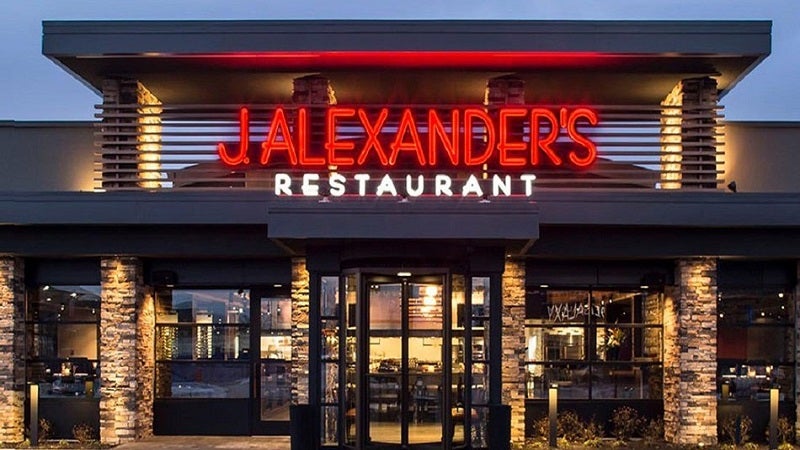 US-based SPB Hospitality has agreed to acquire J Alexander's Holdings, the parent company of J Alexander's Restaurant and other restaurant brands, in an all-cash transaction of $220m.
Alexander's Holdings operates 47 upscale restaurant brands in the US, including Stoney River Steakhouse and Grill, Redlands Grill, Overland Park Grill and Merus Grill. It has been operating for more than three decades.
According to the deal, J Alexander's Holdings shareholders will receive $14 in cash per share of common stock of the company, representing a 78% premium to the closing share price from 9 February.
Alexander's board of directors approved the merger deal after reviewing a wide range of strategic alternatives, which was first announced in August 2019.
Alexander's Holdings board of directors executive chairman Lonnie J Stout said: "Our board evaluated a full range of strategic, financial and capital structure alternatives to best serve the interests of our shareholders.
"After a thorough evaluation and strategic process, the Board is confident that this transaction provides excellent value to our shareholders."
Completion of the deal is subject to customary closing conditions, including the approval of the merger by J Alexander's shareholders, and is expected to close in the fourth quarter of the year.
SPB Hospitality CEO Jim Mazany said: "We are honoured to acquire these storied brands and look forward to welcoming this experienced team into the SPB family.
"This acquisition advances our vision to become the industry leader and a pioneer of hospitality while developing our portfolio of brands and delivering best-in-class returns, one great restaurant at a time."
For this transaction, JP Morgan Securities and Configure Partners served as financial advisers and Hunton Andrews Kurth served as legal counsel to SPB Hospitality and Fortress Investment Group.
Piper Sandler & Co served as financial adviser to J Alexander's Holdings while Bass, Berry & Sims acted as the company's legal counsel.