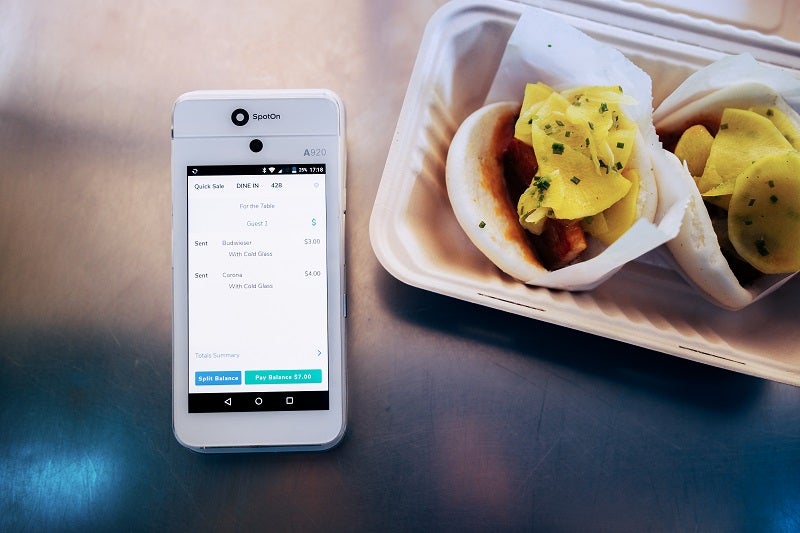 Restaurant management platform SpotOn has launched SpotOn Sidekick, a new handheld solution specifically designed for food trucks, pop-ups, cafes and other mobile food kitchens.
Small-scale food businesses can use SpotOn Sidekick to take orders, process payments and print receipts from one intuitive handheld device.
In a statement, the company said: "With Sidekick, mobile food businesses can increase revenue through in-person sales and online ordering, save time and improve order accuracy.
"In addition, SpotOn Sidekick also allows owners to gain a better understanding of their business with full reporting and drive customer engagement through a suite of complementary marketing tools."
The new solution joins the intuitive handheld device SpotOn Serve that pairs with SpotOn Restaurant point of sale (POS) allowing restaurants to ring in food and beverage orders in real-time.
Additionally, restaurants will be able to take payments at the table and capture guest data for business insight as well as marketing.
Equipped with Wi-Fi and 4G cellular technology, the SpotOn Sidekick is a portable POS solution.
Through this solution, mobile food and beverage businesses can take orders in-person and online from one device and send them directly to a Bluetooth kitchen printer. Food trucks can also do business anywhere.
The new device is expected to further expand the company's line of handhelds for mobile food kitchens and cafes, growing its integrated restaurant technology portfolio.
With its new handheld technology, SpotOn aims to provide a fully-integrated restaurant management platform to restaurateurs.
In August last year, SpotOn Transact acquired reservation management company Seatninja for an undisclosed sum.
The acquisition is part of SpotOn's efforts to support restaurants in adjusting and operating their businesses during the Covid-19 pandemic, as well as meeting customer demand.